Get Discounted Internet and A Tablet With ACP
Image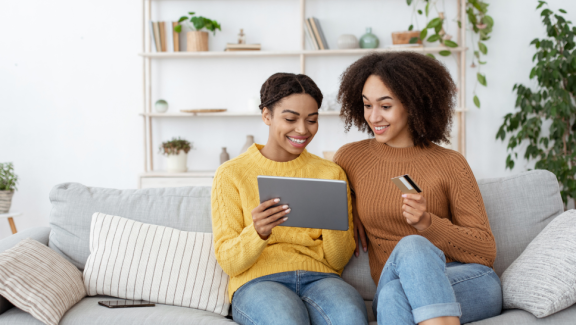 In today's world, internet access has become a necessity, especially for college students who rely on it for their studies and research. However, the high costs of internet access can be a burden for many students who are already juggling may new experiences. The Affordable Connectivity (ACP) program allows you to complete classwork at home, enjoy catching up on your favorite shows, gaming, attend online classes, and more.
Once enrolled in the program, you can enjoy high-speed internet at a discounted rate. Qualifying households will be able to get up to $30/mo plans off their internet package and a one-time $100 credit towards a tablet. Tablets are available now at any MaxxSouth retail center near you for $10.01. Select from a range of internet plans to suit different needs and budgets, with speeds up to 10 Gigs.
How You Can Qualify For Discounted Internet
The Affordable Connectivity Program offers discounted internet access to college students who meet certain eligibility criteria. To qualify for the program, students must meet at least one of the requirements listed below.
A household is eligible if a member of the household meets at least one of the criteria:
Has an income that is at or below 200% of the federal poverty guidelines;
Participates in certain assistance programs, such as SNAP, Medicaid, Federal Public Housing Assistance, SSI, WIC, or Lifeline;
Participates in Tribal specific programs, such as Bureau of Indian Affairs General Assistance, Tribal TANF, or Food Distribution Program on Indian Reservations;
Is approved to receive benefits under the free and reduced-price school lunch program or the school breakfast program, including through the USDA Community Eligibility Provision in the 2019-2020, 2020-2021, or 2021-2022 school year;
Received a Federal Pell Grant during the current award year; or
Meets the eligibility criteria for a participating provider's existing low-income program.
How To Apply
The Affordable Connectivity Program is a great opportunity for college students to access high-speed internet at an affordable price. With internet access becoming increasingly important for education and career opportunities, this program can help students stay connected and succeed in their studies.
To apply for the Affordable Connectivity Program, students can visit the MaxxSouth ACP page and fill out an online application. Once your application approved, you can start enjoying discounted internet access right away.
Questions? Comments?
Contact the Marketing Team.