WiFi Every Corner, Every Floor
One lightbulb can't light every room in your home; and a single router can't be expected to deliver wireless internet to every corner. That's why you need MaxxSouth Broadband's SmartNet.
It uses multiple access points and TrueMesh technology to replace your router and help you stream, work, and play from every room in your home.
CALL 800.457.5351 TO GET SMARTNET
 
Image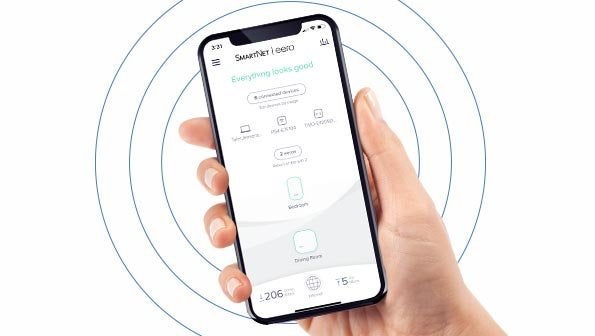 Take Charge Of Your WiFi
The eero app gives you total control over your wireless internet, right in the palm of your hand:
Check your speeds and connected devices, and monitor their data usage in real time.
Set schedules, create profiles for devices and users, and pause access with the tap of a button.
Grant access to friends and family, or share your network with guests without having to repeat clunky passwords.
Get system updates, security patches and more automatically. There's nothing you need to do.