Ways to Keep Kids Busy and Learning Over the Holidays
Image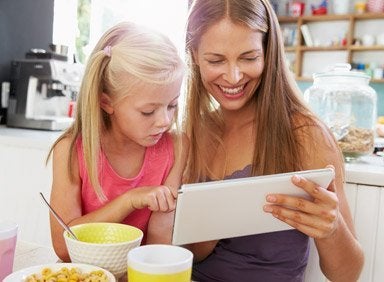 During the summer time, kids have a so many activities that can keep them busy while they are not in school. Summer activities can take up the bulk of summertime fun, from sports, swimming, vacations, and so much more! However, when the winter weather is frigid and icy, the options can be scarce. Most of the time, the children end up spending the time indoors playing video games or watching TV, and neither of those are the best options to keep your kids minds working over the holiday break.  
Here are some ideas on how to keep kids busy and learning during the holidays! 
Make an Indoor Snowman
Maybe you live in the South where snow doesn't really fall. Improvise with an indoor snowman!  One can be made with a few common supplies! 
All you'll need is a shallow box or a large box lid, a full can of shaving cream, and plenty of cornstarch. Add about two containers of cornstarch to the empty box and spread it around. On top, empty the entire can of shaving cream, and mix it all up using your hands to create "snow". 
Find random craft objects around the house to use as decorations for your snowman. Try to find buttons, small twigs, yarn, etc. to place on the snowman. When ready, using the "snow", form a few balls to create the snowman itself, and decorate it using the craft supplies!
Host a Christmas Movie Marathon in your PJ's
If you have had a long day or just have exhausted all other options, host a Christmas movie marathon in your own living room! Everybody loves a good movie in the coziness of their own home!
To make this idea more educational, pick movies that have a clear plotline that can easily be followed by little learners. Get ready for the marathon by dressing in PJ's and warming up some hot chocolate and popcorn! Try pausing the moving a couple times through and go over the plot, characters, ect.
Make a Blanket or Box Fort in the Living Room
Put his or her engineering skills to the test by designing a plan for an indoor fort. Plan to use tables, chairs, blankets, or whatever it is you have in your house to support the fort. Discuss blueprints before beginning and discuss plans before putting them into place!
Watch as your child follows their written plans to construct the fort. Feel free to join in the building fun and spend some time inside the fort with your child! Watch a movie or use it to camp out in your living room for an extra special treat—Like homemade holiday cookies! 
Prepare and Perform Homemade Pageant or Puppet Show
To practice storytelling encourage your children to put on a show for your family members at your holiday gatherings! Instruct your kids to create a story for a play, puppet show, or anything creative. It will be a great family project to write a storyline, plan costumes, or create puppets! Don't forget to encourage performers to practice their performance before the big day! 
Questions? Comments?
Contact the Marketing Team.