The Many Reasons Why Mississippi is so Magnificent and a True Gem of the South
Image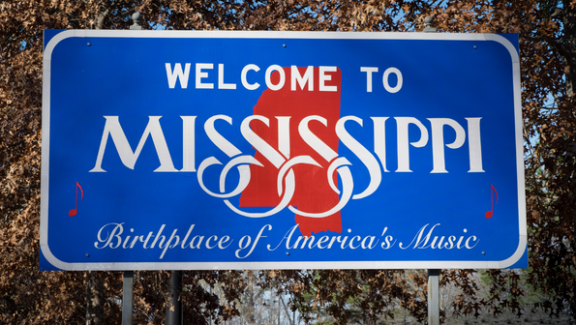 When I was a kid attending elementary school, we were taught how to spell the 20th state to join the union with a chant or tune that went like this: M-I-SS-I-SS-I-PPI and I still use it today (did you just sing it - be honest). Obviously named after the magnificent river that flows throughout this region of North America, Mississippi is rich in history and is recognized as a true gem of the south. So, let's take a look at some more fun facts and trivia about this area that was founded as a state way back in 1737.
Heartwarming History and Culture
It almost goes without saying that the culture and history found in this part of the United States (or even the world for that matter) are unmatched and even have their own beloved accent that comes from this region. Although with a Southern drawl, Mississippi is also well-known for its bountiful:
Magnolia Trees: Found almost everywhere in Mississippi which is also known or nicknamed the Magnolia State, these gorgeous trees are truly a sight to be seen in this area.  With beautiful blossoms and native to this region, it's difficult to ignore the presence of these magnificent trees.
The Catfish Capital of the World
Once again, given its proximity to the mighty Mississippi River, it's no wonder that this state was crowned as the Catfish Capital of the World. Not to be confused with faking an online identity in a scam known as "catfishing," this often overlooked, mostly fresh-water fish is a delight for diners. Prepared in a multitude of different ways, lovers of these dishes have plenty of options to choose from when chefs prepare these age-old recipes which are mostly and primarily Southern, classic presentations.
More About Fabulous Food
Along with catfish, Mississippi is also well-known for many culinary presentations that have captured the heart (and stomachs) of diners both locally and across the globe. There is the namesake Mud Pie, fried pickles, delicious delta tamales, pressed Po'Boys and so much more to enjoy in this part of the south. Don't forget about Comeback Sauce which originated in Jackson, Mississippi at the Mayflower Cafe.
No matter what you choose to dip into this Mississippi signature sauce, you can't go wrong. Similar to Louisiana's rémoulade, its base consists of mayonnaise and chili sauce, giving it its distinctive taste. Originating at the Mayflower Café in Jackson, and featured in The Help, guests are still visiting this local eatery to pair this tasty sauce pairing with many items on their menu.
Famous Folks
Many fans of the King, aka Elvis Presley, are already aware he was born in Tupelo, Mississippi, a small town that eventually gave birth to a popular museum in his honor. Other celebrities born in this state include the likes of Oprah Winfrey along with these musical artists and actors:
Britney Spears

R&B Superstar Brandy

Rapper Rick Ross

Young actress Trinitee Stokes

Civil rights leader Ruby Bridges
When you're looking for more information about Mississippi, including many places to enjoy and explore, be sure to stay tuned to our blog. If you have any questions or concerns, please feel free to contact us today at any one of our many locations in the area. We're always looking forward to hearing from you and want you to get everything and every place that's available either coming soon or happening soon when living in this amazing area.
Questions? Comments?
Contact the Marketing Team.