Stream, Stream, Stream - Like a Dream! What are the Best Options for Watching Today's Entertainment On Demand?
Image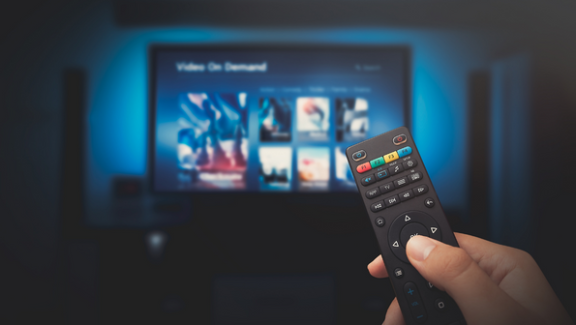 My, my, my! How things have changed from the ancient days of renting VHS tapes, dealing with returning them on time to avoid late charges not to mention (but I will) the poor picture quality of these past presentations. And don't forget - be kind - rewind. Should we skip over DVDs that are arguably becoming obsolete and declining in popularity depending on which source you're trusting?
Fast forward (pardon) and today's most popular and available entertainment options are streaming all over the internet. They're without the hassles mentioned previously with no lines or waiting, hence the title of On Demand! With so many choices available, where are current customers turning and tuning into the best in what we want right now?
Begin With a Baseline
Let's start off with a solid service given a local cable provider that offers a plethora of platforms that include streaming services as a part of the package. In other words, let's say you have signed up for basic cable and this type of affordable choice will often deliver many no-cost additional streaming methods as part of their services. Adding premium channels and suddenly streaming options are exploding within these network packages like:
HBO also includes Cinemax

Showtime + TMC (The Movie Channel), along with Flix

Starz / Encore / Indieplex / Retroplex = a great and affordable package
Going Over the Top
There's also OTTV (aka Over-The-Top-Video or Television) that brings this concept to the next level. Think about it this way, once you're connected with cable,  OTTV literally means going over the top of a box with your existing provider for more streaming options and choices.  Some say much in the same way that video killed the radio star, OTTV is crushing regular television stations, music, and podcasts on this list of the top ten streaming services:
Netflix rules the online roost boasting over 225 subscribers

Prime Video brought you to by Amazon

Spotify is sporting mostly music and podcasts

Disney+ would likely make Walt proud of this service and spot on the roster that's primarily owned by the namesake provider

HBOMax airs some of the most popular and critically acclaimed series along with original and classic movies

Apple Music is another service offering tunes for their subscribers

Amazon Music also delivers music with its second appearance on this list

YouTube Music gives it's premium members an ad-free experience

Hulu is owned by Disney and is gaining traction with the competition offering new and original series and favorites from the past

Sirius XM Satellite Radio is often offered for a free trial period with the purchase of new vehicles
Best No-Cost Options
Considering the last option on the list, many consumers get hooked to the myriad of music on Sirius XM Satellite Radio service and end up subscribing to the service for a monthly fee. While these subscription costs are often nominal, still some viewers are seeking and using these free services:
PEACOCK: Many will recognize the popular logo and mascot of the NBC network that's offering this streaming service as a favorite channel both currently and in the past
PLUTO TV: Not to be confused with the now non-existent planet, Pluto TV still pumps out some serious entertainment on their free service found right here on Earth
ROKU CHANNEL: Conversely, cord-cutters often sign up with Roku premium package similar to a cable provider given a box, remote, control device, and better sound using other types of their equipment
TUBI TV: Again, not to be confused with those colorful Teletubbies characters who have captured an audience of youngsters with their playful antics, the content available on this platform has some seriously sought-after movies and series for adults and kiddos
For more information on the very best entertainment options available to you within your cable package think about these over-the-top options. Whether you're adding (or keeping) HBO in your lineup, or looking to explore other choices, we're here for you. Please feel free to contact us today at any one of our many locations whenever you have questions, comments, or concerns.
Questions? Comments?
Contact the Marketing Team.