Shows Coming This Summer To Get Excited About
Image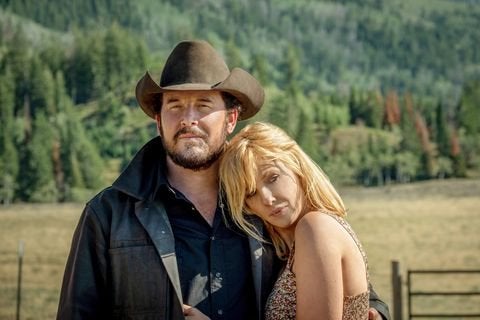 If we've learned one thing this past year, it's that you can't plan everything. Even when you try, sometimes the universe has other plans. That is an important lesson true of both life and the television calendar. Over the past year, a lot of shows have been rescheduled, pushed, or cancelled all together. But that doesn't mean that we should lose hope. Here are some shows to get excited about!
Late June - Yellowstone, Paramount Network
We know that the actors who portray the Dutton family wrapped production on Season Four last summer, so the season is Paramount's to air. Though we don't have an official date, we can all but confirm that the season will air sometime in late June, picking up after the tragic events that left more than one life hanging in the balance. 
Power Book III: Raising Kanan, STARZ
 The Power prequel set in South Jamaica Queens in the early '90s, is set to premiere on July 18. It is a family drama that revolves around the coming of age of Kanan Stark (Mekai Curtis), Ghost and Tommy's mentor, partner and adversary, who (as played by producer 50 Cent) ultimately dies in a hail of gunfire in the eighth episode of Power's penultimate season.
The Republic of Sarah, The CW, June 14
This CW drama sounds like a lot. At first, it might seem like a run-of-the-mill legal series about a town battling a corporation who wants to tap them for resources. That's not really the plot, though: What it's really about is when a court rules in the New Hampshire town's favor, it's discovered it was never made a part of the US to begin with, so a local teacher steps up to run it as a new country. May we all pledge allegiance to The Republic of Sarah!
The Walking Dead (Season 11) AMC, August 22 
The Walking Dead is still on, yes, but it is officially coming to an end this summer. The undead show does have quite a bit life still in it, though, as the final season wraps up with a whopping 24-episode installment.
Questions? Comments?
Contact the Marketing Team.