Red Carpet Gala 2022
Image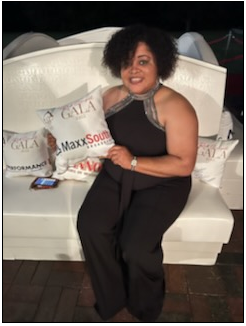 After shutting down for two and a half year due to the COVID-19 breakout, Oxford Lafayette Chamber of Commerce was able to return the 6th Annual Red-Carpet Gala & Luncheon 2022.  It was great to see so many local businesses show support to help make the event a success! MaxxSouth Broadband was included in the business sponsors for this particular event.  According to Pam from Oxford EDF MaxxSouth Broadband is always willing to jump on board and participate when there's an opportunity.  The luncheon was held on Wednesday, May 11 at the Oxford Center where the Gala was held and hosted at Castle Hill Resort which is located on the outskirts of Oxford.  The caterers did an outstanding job preparing for the guest while the band kept our feet tapping and our heads bobbing to hits from the 70's, 80's and 90's playlist.  Castle Hill Resort was the place to be on May 12, 2022.  We thank everyone for their support, and we hope to see you all again next year!
Questions? Comments?
Contact the Marketing Team.