Recognizing and Stopping Spam Texts on Android and iPhone Devices Using These Tips
Image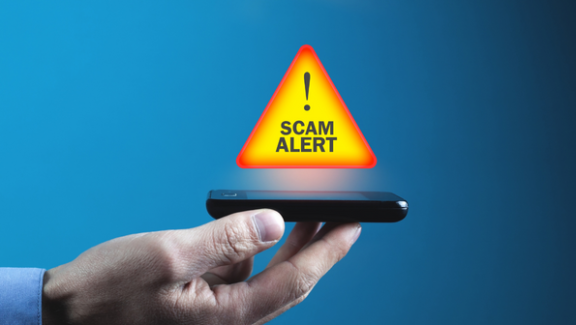 Perhaps there's nothing more annoying than when we're expecting an important call or text only to find out it's actually a spam message or another unwanted notification from someone (or something) we're not really interested in hearing about or seeing. Even worse, many of these notifications arrive in the middle of the night, early in the morning, on our days off, or other times when it's terribly inconvenient. 
While the majority of users usually block these intrusions as they occur, using these methods still sucks up an inordinate amount of time during using common cancellation processes. This begs some important questions, like how can we stop them from occurring in the first place? What's the best way to see and realize they're fake before we react, respond, or interact with this garbage popping up on our screens?
BONUS TIP: Here's an excellent resource for both blocking and filtering these messages on both Android and iPhone devices. Follow their step-by-step instructions for staying on the offense and defense on these popular handheld gadgets. There is also additional information available about using protective and preventative methods and measures from various providers.
Avoiding Commonly Used Tricks and Tactics
Although today's hackers seem to always stay one step ahead of the law when it comes to implementing their attacks, we're able to look beyond their usual tricks. For example, they have the ability to change numbers and locations that we see appearing on our screens as recognizable names or local digits. This includes those that might seem to be legit at first glance, but are meant to install a false sense of security with their victims. 
Remember, these dirtbags primarily prey on the elderly, or people who aren't well-practiced in the use of today's technology, and they use creepy tactics to reel in their victims. Often they implement topics that entice greed like winning the lottery in a contest that users never entered or desperate measures looking to take advantage of family and friends. Let's not forget that age-old Nigerian Prince presentation who was looking to share his wealth with a complete stranger. 
BONUS TIP: If it sounds too good to be true, it probably is just that which is why they call it "phishing," so don't take the bait.
Being Personal and Doing a Little Detective Work
On a personal level, one of my aunties recently fell victim to a scam that should have been easily overlooked or ignored. In this particular case, someone of a questionable nature contacted her demanding bail money for one of her grandchildren being held in an overseas prison. She almost immediately wired "the authorities" $10,000 to free her beloved young lad from imprisonment. 
Very soon afterward, she was contacted a second time with a demand for even more cash and went to her local bank to withdraw the funds. Luckily, the teller questioned these unusual demands for large amounts of money given a short period of time. Along with the bank employee and her friends, they recommended she simply attempt to contact her grandson instead. After a quick phone call, she found him safe and sound at his house wondering about all the fuss.
BONUS TIP: These unwelcome invaders usually implement some type of sense of urgency into their messages to catch their victims off guard. In addition and contrary to the nature of these scumbags, they also take advantage of people's emotions to trigger a quicker response.
Looking at the Number and Listening for a Response
While any particular number appearing on our smaller screens might mimic a local call, as mentioned previously, these digits can be easily altered or faked by the sender in hopes you'll respond or answer. Don't answer and most importantly, don't respond! Whether it's coming from within our own area code or even the next few digits of a close friend, family member, employer, or another local (or long-distance) contact, they're likely a suspect of foul play.
CLOSING BONUS TIP: Remember another interesting little tidbit of information when these messages or calls come into your device. If it is unrecognized, it's probably just that, something that you don't want to see or deal with. After all, if it's really that important the caller will leave a message. This is something scammers rarely do if the call is unanswered. After all, you would already know when "your car warranty has expired ) especially if you never had one in the first place, or some other sales pitch of no interest to the recipient.  
When you need more information about cybersecurity measures and ways to thwart these thieves from infiltrating your personal space, please contact us today for more details. Here at MaxxSouth Broadband, protecting you from these threats is our top priority. Our Brainiac Team is top-notch when it comes to dealing with these dilemmas. Don't hesitate, there's no such thing as a stupid question since these queries usually lead to other preventive measures available to you (and us) in the present and future. 
Questions? Comments?
Contact the Marketing Team.