Potentially Oscar-Worthy Movies and Performances in Period Pieces Hitting Screens in 2023
Image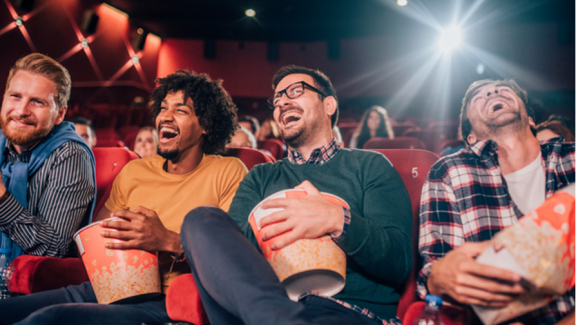 While action movies and comic-based franchise films seem to get most of the attention at the box office, still sweeping and epic period pieces often grab more awards in many cases. In 2023, we'll see a decent amount of these dramas hitting the big screen with legendary directors and talented actors. Here are a few of these films that are likely to cause a bit of Oscar buzz in these dramatic roles and cinema sensations.
Oppenheimer (July 21, 2023)
History buffs are already aware that famed physicist J. Robert Oppenheimer is considered to be the "father of the atomic bomb," a powerful weapon that literally changed the course of the world. Director Christopher Nolan (Dunkirk) will tackle this much-buzzed-about biopic in his presentation of the man portrayed by Cillian Murphy (who also starred in Dunkirk) and the events surrounding this historic invention. Look for other important roles coming from the likes of Emily Blunt and Matt Damon. Similar to other notable Nolan films, audiences are encouraged to watch this movie shot via IMAX on the biggest screen humanly possible to soak in all the special effects.
The Color Purple (December 20, 2023)
Many of us recall the stellar performances delivered by both Whoopi Goldberg and Oprah Winfrey in the original 1985 coming-of-age drama The Color Purple directed by the legendary Steven Spielberg. This movie was based on the Pulitzer Prize-winning novel of the same name and garnered an astonishing eleven Academy award nominations but failed to take home a single statue for the cast, the movie itself, or Spielberg's direction. As recently announced by Winfrey, the reboot will be a musical set in the deep South and features a fresh cast including Halle Bailey (who will be starring in Disney's live-action The Little Mermaid) along with other beloved, highly respected veteran actors like Taraji P. Henson and Louis Gossett Jr.
The Nightingale (Release Date TBA for 2023)
Based on another best-selling novel by the same name, The Nightingale tells the tale of two sisters (portrayed by real-life siblings Elle and Dakota Fanning) about a duo of girls who resist the German occupation of France during World War II. Since the release date for this movie is still TBA (to be announced) details are still a little bit sketchy but we do know it will be directed by French actress and writer Mélanie Laurent (Inglorious Bastards and The Mad Women's Ball). However, the official trailer is available on YouTube for those interested in this story, it's already being hailed as being "mystical and gripping... a historical revenge tale of shattering beauty."
BONUS: The Exorcist (October 13, 2023)
Although this returning title wouldn't necessarily be considered a period piece, still the original film starring Linda Blair was set and released way back in 1973 and was partially based on "real-life" exorcisms dating back to 1634 according to behind-the-scenes sources. Therefore, we're including the 2023 reboot in our list that's slated to be released on Saturday, October 13, 2023, close to Friday the Thirteenth, but no cigar and we can't overlook this creepy connection. We'll see Ellen Burnstyle starring most likely in a maternal role during this frightening remake of a time-honored horror classic that scared the bejesus out of many audience members.
When you're serious about entertainment options, MaxxSouth Broadband has plenty of choices when it comes to quality and affordable packages available for your perusal. Along with digital and HD channels, watch your favorite flicks that are streaming and available almost everywhere. If you still have questions, we have answers when contacting us at any of our many convenient locations and we're always looking forward to hearing from you.
Questions? Comments?
Contact the Marketing Team.