Often Overlooked Educational, Unusual, Fun and Festive Awareness Days and Months
Image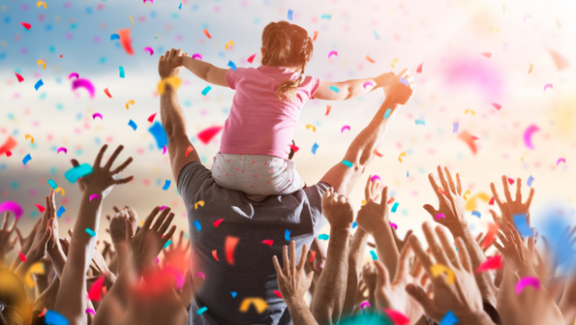 For those who follow our MaxxSouth Broadband blog, Community First, you've probably noticed the many times we've highlighted certain awareness months, especially those associated with local and national charities like the Red Cross. Just for fun, we've decided to share some unique, unusual, and often overlooked awareness months and days that are mostly meant for our education, enlightenment, entertainment, and enjoyment.
January
After ringing in the New Year, January is also when people are asked to Be Kind to Their Servers, Walk Their Pets, and take care of their eyes. Along with observing Martin Luther King Jr. Day, on the 13th of January, it's a time to celebrate Rubber Duckie Day on the 13th and put all the pieces together on the 29th when it's Puzzle Day. 
February
Mostly known for the arrival of Valentine's Day, February is also Library Lover's Month, and when we should take time to pay attention to children's dental health. Individually on the 4th, we're encouraged to wear red in recognition of American Heart Month and note that the 10th is Umbrella Day. As most of us are already aware, it's also Black History Month and lesser-known as Senior Independence Month. 
March
Along with the Ides of March and St. Patrick's Day, people also recognize this month when we're asked to pay attention to our nutritional needs and be more aware of ethics in America. Cookie lovers will enjoy Girl Scout Day and mathematicians appreciate Pi Day (not to be confused with the dessert) on 3/14. True nerds will recognize the meaning behind this date. 
April
While most people are celebrating Easter, this is also the time of year when we pull pranks on the 1st along with it being National Humor Month — a nice combination. On a more serious note, April is a month when awareness is meant to shine a brighter light on darker subjects like victims of sexual assault, Alzheimer's disease, and animal cruelty.
May
The month of May is packed with popular holidays like Cinco de Mayo, Mother's, and Memorial Day just to mention a few. Star Wars fans might be binge-watching their favorite flicks from this franchise on the 4th (or May the force be with you — always). Other memorable days (and weeks) include appreciating teachers, correctional officers, nurses, and firefighters. Hats off to our front-line workers and first responders!
June
When summer is in the air, so are graduation ceremonies, Father's Day, and Pride Month along with safety, the great outdoors, and candy. After the day for Dad has passed, on the calendar are ones dedicated to yoga, beauticians, and sunglasses.  There are also days that honor bicycles, our environment, the yo-yo, and ballpoint pens. 
July
After the sky is lit up on the 4th, the month of July is also set aside for family reunions, picnics, grilling, our national recreation areas, and parks. Days for appreciation include ice cream, tattoos, lollipops, fortune cookies, and parents in general. When it comes to eating outdoors, we're encouraged to participate in Teddy Bear Picnic Day on the 10th. 
August
Usually one of the hottest months of the year, August brings us a time to recognize golfers, those who enjoy fishing, orientation for new students, and more. Delightful days to embrace during this warmer time is relaxing on the 15th, celebrating senior citizens on the 21st, and the 26th is shared by Women's Equality and our love of dogs. 
September
It's back-to-school time for many children in September with a month meant for students and young people. Consider observances for library card sign-ups, campus safety awareness, friendship, and more. It is also recognized for book day, talking like a pirate time, and more. What a great month to be a kid and people of all ages.
October 
Here comes Halloween which is one of America's most beloved holidays along with other days in this month celebrating Christopher Columbus, Homecoming, appreciating our boss, and improving our office spaces.  On the first of the month, be sure to be sporting a friendly grin for World Smile Day and be extra kind to those who serve us during Customer Service Week.
November
While looking forward to the annual arrival of a delicious Thanksgiving feast, November also brings about a time to recognize National American Heritage Month and Military Family Month.  Before the turkey and trimmings hit the table, the Great American Smokeout is slated for the 19th. After the holiday bird has been carved, and we're enjoying all the leftovers, this is usually the time when Hanukkah begins (typically late November or early December).
December
Before Santa arrives, we are encouraged to read a new book during this month, along with thinking about safer toys and gifts for the holidays. Looking towards the arrival of another New Year with thoughts and plans about resolutions, we're also asked to plan ahead for better health awareness. On the day after Christmas, we're reminded that it is National Thank You Note Day. 
For more information about entertainment options and events available to you, please contact us today at one of our many, convenient locations or visit our online support center to find tech-related and devices help topics.
Questions? Comments?
Contact the Marketing Team.