National Water Safety Month
Image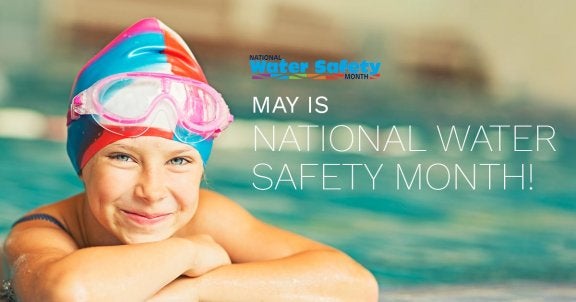 National Water Safety Month in May prepares us for recreational activities. This month they want to bring awareness and ensure that every member of your family becomes water competent. This means being water smart, having swimming skills and knowing how to help others. Children and adults should learn to swim so they at least achieve the skills of water competency, be able to enter the water, get a breath, stay afloat, change position, swim a distance and then get out of the water safely.
Water is an attraction during the summer months. Whether we're drawn to lakes and rivers or public pools and water slides, safety is a necessary concern. We use the water for leisure, sport, and general outdoor relaxation. Boating with or without motors, swimming, fishing and many other kinds of recreation take place in and around the water.
Safety Tips:
Protecting children around water should always be a number one safety concern.

An adult should always be supervising children around water, whether it's a pool, lake.

Follow all facility rules and don't rely on floatation devices for keeping your child safe.

In the water, make sure an adult joins the child.
Questions? Comments?
Contact the Marketing Team.