National Teacher Appreciation Week
Image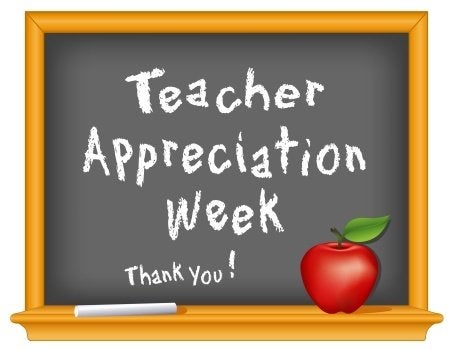 National Teacher Appreciation Week in May honors those men and women who have dedicated their lives to educating.
The entire week focuses on those amazing and inspiring people who see the talent and skills in even the quietest of us. Teachers manage to zero in on the one ability that will help us focus and master a topic, or at least get through it. Chemistry is magical and algebra is something you might actually use. These are the reasons we appreciate our teachers.
Let's face it. This school year has been weird. But we're getting through it. Teachers change the lives of millions of children every day, and in a year where instruction could be virtual, in-person or a mix of both, their immense work and impact have provided a much-needed sense of community and connection. Despite the challenges of the COVID-19 pandemic, educators across America are working hard to ensure every student has the tools they need to reach their full potential.
Public and private school teachers provide students with the tools and resources they will build upon for the rest of their lives. Not only do they educate, but they also serve as mentors and guide our youth, too.
Questions? Comments?
Contact the Marketing Team.