National Safe Toys and Gift Month
Image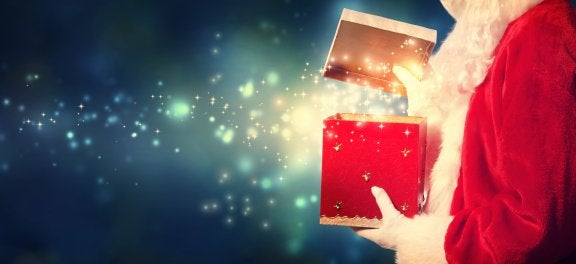 Since December is the biggest gift-giving month in the world, it's important to keep safety in mind as you're shopping for the little ones in your life!
Buying toys and other gifts are one of the most exciting parts about the holiday season. I mean, who doesn't love watching a friend or family member open a gift and seeing their eyes light up with excitement? However, it's easy to forget about safety. So, before making any purchases this year, keep safety in mind, so the holidays don't turn from the happiest time of the year into a horror story!
This holiday season, please consider the following guidelines for choosing safe toys for all ages:
Make sure to inspect the toys before you buy them. Try to avoid toys with sharp edges, lots of little parts, or parts that can be easily pulled off.

Make sure the age and skill level marked on the toy matches the age and skill level of the child you're buying for.

Check the label. Toys should have a label for ATSM (American Society for Testing and Materials) that proves it's up to standard.

Try not to give toys with ropes, cords, or that can heat up, and avoid crayons and markers unless they are labeled nontoxic.

When purchasing toys for children with special needs try to choose toys that may appeal to different senses such as sound, movement, and texture.

Gifts of sports equipment should always be accompanied by protective gear.
Once gifts are open:
Discard any wrapping or other toy packaging before the wrapping and packaging become dangerous play things.

Keep toys appropriate for older children away from younger siblings.

Battery charging should be supervised by adults. Chargers and adapters can cause burn hazards to young children. Always read instructions and warnings on battery chargers carefully.
Questions? Comments?
Contact the Marketing Team.