National Grilling Month
Image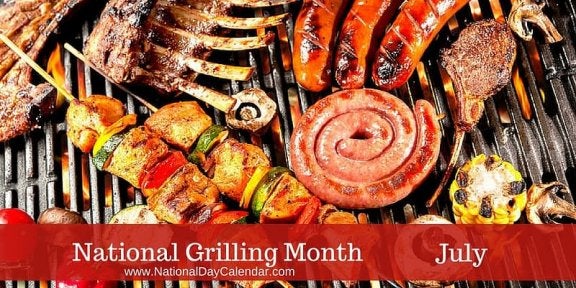 Summer is the time for the best outdoor cooking, so it is no surprise July is National Grilling Month.
Don't let improperly prepared food ruin your summer. Use these grilling tips keep you grilling and enjoying the beautiful weather all season long.
Wash your hands. Use hand sanitizer when clean water isn't readily available where you are grilling.

Keep food cold until you are ready to put them on the grill. Letting them sit allows bacteria to grow.

Don't mix raw and cooked foods. Keep raw foods separate from each other. Once cooked, use a clean dish to place your final masterpiece. The bacteria from the raw food will contaminate the freshly cooked meal.

Keep hot food warm to at least 140 degrees Fahrenheit until ready to be placed in a cooler with ice or refrigerator to prevent bacteria growth. For salads and cold foods, keep them chilled on ice.
Questions? Comments?
Contact the Marketing Team.