National Garden Month
Image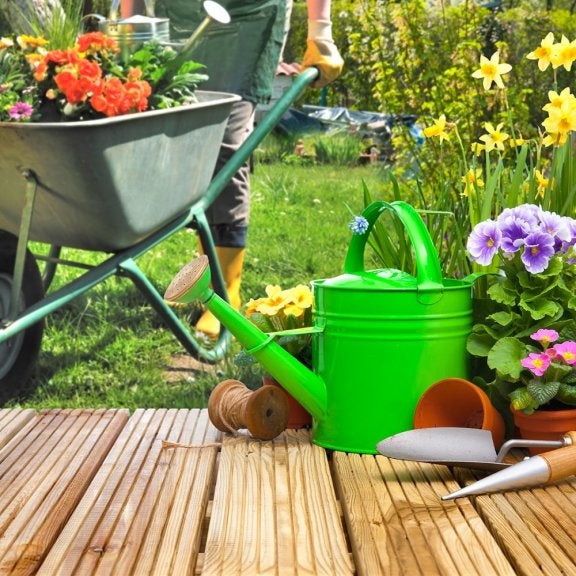 During National Garden Month in April, gather up your tools. You have permission to get dirty!
Like any other gardener, you've spent the last few months paging through catalogs dreaming and planning the next big adventure.  Well it's time! The weather is warming up and the sun is shining.  Whether you dream in color, spice or flavor, what's important is getting to place those seeds or plants in the ground and develop them along their way. 
As gardeners know, we learn from each other and find joy in improving our skills. Working the soil and seeing the result of our labor is more than just satisfying. Being able to hand the seeds of life to another generation brings joy beyond measure.
Tips for New Gardeners
Start small – Gardening can be an investment. Start with container gardening if you want to give it a whirl. Tomatoes and peppers will provide color and produce to eat.
Herbs such as basil, sage, and rosemary can also be brought in during the winter if planted in a container. If kept in a sunny window and watered when they are dry, they should survive the winter. Trim and use in your cooking.  
Soil – Use the right soil for the plant. Depending on the plant, you may need to check with the garden center or extension service to determine if you have the right soil to grow a particular plant or tree.  Areas with clay soils do not drain well and your plants will have wet roots in rainy weather.  Sandy soils drain easily, but in a drought, the plant will require more water unless the plant is drought resistant. 
Potted Plants – Anything in a container, such as a clay, plastic or resin pot will require more watering than a plant that has been placed in the earth. Depending on the daily temperature, these plants will likely need to be watered at least twice a day. 
Fertilizer – Not all fertilizer is the same. Read labels and use the correct fertilizer for the type of plant. 
Mulch – Mulching bedded plants helps protect from weeds and keeps from water loss.  
Raised beds – Helps save on weeding and back-breaking work. 
Questions? Comments?
Contact the Marketing Team.