National Cervical Health Awareness Month
Image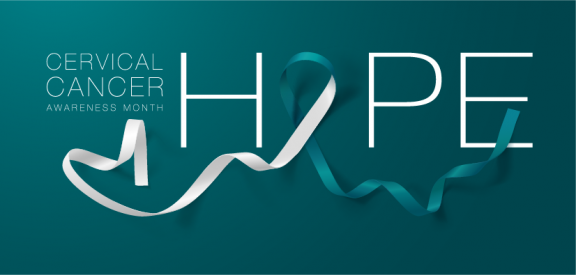 Cervical cancer was once the leading cause of cancer death for women in the United States. Now, thanks to cervical cancer screening and HPV vaccination, it is the most preventable of all female cancers.
 VACCINATION
HPV vaccines can help prevent infection from both high risk HPV types that can lead to cervical cancer and low risk types that cause other mild symptoms. The CDC recommends all boys and girls get the HPV vaccine at age 11 or 12 as the vaccine produces a stronger immune response when taken during the preteen years. For this reason, up until age 14, only two doses are the vaccine are required. The vaccine is available for all males and females through age 45 but, for those 15 and older, a full three-dose series is needed.
TESTING
A Pap test can find cell changes to the cervix caused by HPV. HPV tests find the virus and help healthcare providers know which women are at highest risk for cervical cancer. Pap and HPV tests (either alone or in combination) are recommended for women over the age of 30. Each woman should ask her health care provider how often she should be screened and which tests are right for her.
Questions? Comments?
Contact the Marketing Team.