National Blood Donor Month
Image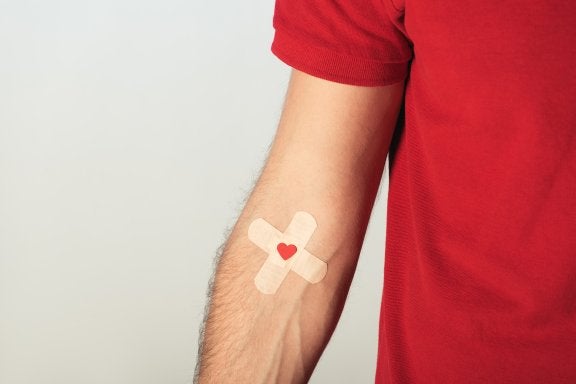 National Blood Donor Month has taken place each January since 1970, and is such an important thing to consider taking a part in. Donating blood saves many lives and improves health for many people. According to the World Health Organization, "blood is the most precious gift that anyone can give to another person -- the gift of life."
How to Observe Blood Donor Month
Get out and donate!

National Blood Donor Month can inspire people to donate. Those donations can then turn around and inspire others to donate, creating an increase in blood donations when and where they're needed the most.

Learn and remember your blood type.
4 Facts About Blood Donations
Not enough blood donations
According to the American Red Cross, about 38 percent of the U.S. population can donate blood, but only 10 percent actually do.
Donate blood and get medical information
When we donate blood, labs examine the donation for multiple infectious diseases, such as HIV and West Nile virus.
Dogs can donate, too!
Your dog can donate blood, too. Check with your veterinarian and the Humane Society to make sure you know the local rules and regulations for this type of donation.
The multiplier effect is huge
Every time we donate one pint of blood, the potential is there to save three lives.
Why Blood Donor Month is Important
Donating blood save lives
Someone needs blood every few seconds in the United States, and more than 4.5 million Americans would die every year without lifesaving blood transfusions.
It's the gift that keeps on giving
The American Red Cross needs 13,000 blood donations every single day to maintain an appropriate blood supply. Fortunately, eligible blood donors can donate blood every eight weeks.
It's good for donors, too
The American Journal of Epidemiology reports that blood donors are 88 percent less likely to have a heart attack.
Questions? Comments?
Contact the Marketing Team.