National Autism Month
Image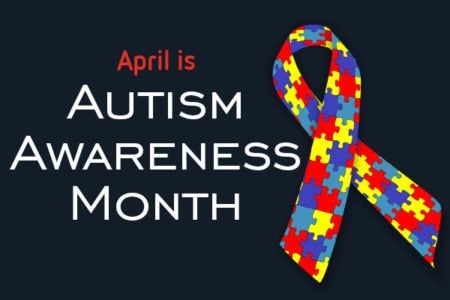 National Autism Awareness Month begins on Wednesday, April 1st and ends on Thursday, April 30. Autism is a complex brain disorder that often inhibits a person's ability to communicate, respond to surroundings, and form relationships with others. Autism affects people of all racial, ethnic, and socioeconomic backgrounds.
World Autism Awareness Day (WAAD), celebrated each year on April 2, was adopted by the United Nations in 2007 to shine a bright light on autism as a growing global health crisis. Autism is one of only three health issues to be recognized with its own day by the United Nations. WAAD activities increase world knowledge of autism and give informative information about the importance of early diagnosis and early intervention. Additionally, WAAD celebrates the unique talents and skills of people with autism around the world.
On World Autism Awareness Day, Autism Speaks celebrates its international Light It Up Blue Campaign. Thousands of iconic landmarks, communities, businesses, and homes across the globe unite by shining bright blue lights in honor of the millions of individuals and families around the world affected by autism.
Questions? Comments?
Contact the Marketing Team.