Make the Most of Family Time
Image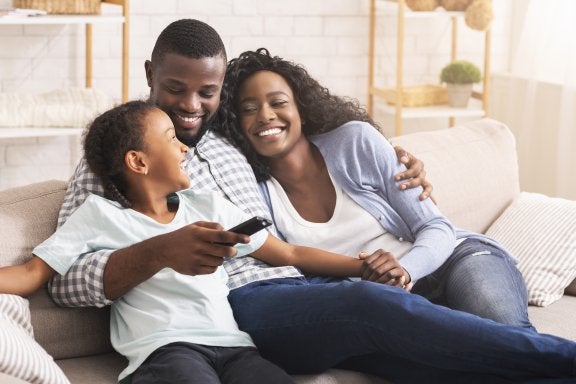 Glowing memories that transport you back to happiness and pleasure of your childhood are often of the simplest and most meaningful moments.
Spending Intentional Time Together
When we think about it, most of us probably do actually spend a fair amount of time with our kids. We get them out of bed in the morning and we tuck them in at night. We take them to school and chauffeur them to all their many activities. We eat at least some meals together each week as a family, and we probably sit down and watch a little TV together at the end of our busy days!
Designate a night to movie night! Everyone cuddled up on the couch with snacks and laughing together is always a win! 

At bedtime, spend ten minutes reading out loud to your kids.

When your driving kids to activities, ask your kids about their favorite part of the day or something new that they learned that day! This always gets my children talking about all the fun, new things happening in their lives. It is always a great way to learn what else you can incorporate into family nights! 

Invite your children into the kitchen to help you make dinner. Learning new recipes together and making messes is a  memory that will always make them smile! 
Staycations
Experts say you're better off spending money on family vacations, rather than giving your kids more stuff. However, family vacations are usually a once a year event for most families, and right now a staycation could be the way to go!
Have a backyard camping night

Have a picnic

Put on a Live Show

Have a Dance Party

Have a sports tournament

Host a game night

Set up a photo shoot

Set up a home spa

Have a scavenger hunt

Do some gardening

Build a fort

Bake lots of sweet treats and set up a sweet shop

Do a science experiment
Spend Time Doing Stuff Your Kids Are Into
Maybe you have a kid who loves sports. Even if you're not sure what game has innings and what game has quarters, it really doesn't matter. Ask your kid to explain it!  Get outside and learn together. You might have a child that would spend all day coloring and creating art projects.  Buy yourself an adult coloring book and some cool pens or markers and sit down and color next to them. You could also find lots of easy, creative crafts to do together!
Questions? Comments?
Contact the Marketing Team.