In October, We Wear Pink.
Image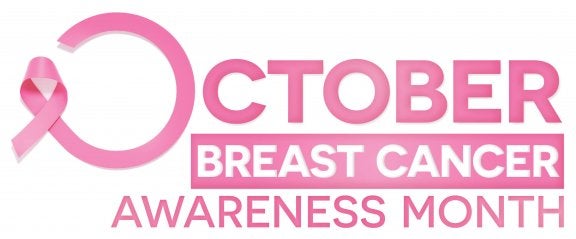 Odds are you know someone that has battled or has breast cancer. With October being Breast Cancer Awareness Month, there are lots of ways to get out and show your support in your community!
What is breast cancer?
Breast cancer develops once cells in the breast start to grow rampantly. Breast cancer occurs almost entirely in women, but it can also develop in men. There are many different types of breast cancer, and does require a biopsy to determine type and treatment options.
What to do if you find a lump?
If you think you feel a lump in your breast, stay calm. Call your doctor and schedule an appointment. Some women have some lumps or benign growths in their breasts all the time.
Breast Cancer Facts
Breast cancer has 3.1 million survivors in the United States, and is the most common cancer among American women, after skin cancer. Breast cancer is the second leading cause of cancer death in women, second only to lung cancer. With women becoming more knowledgeable about warning signs and the importance of self-exams, women will be better prepared than ever, if diagnosed. 
The National Breast Cancer Foundation website is a great source of helpful literature and tips for early detection. You can also donate or learn about fundraisers to help support women currently battling breast cancer and survivors.
Questions? Comments?
Contact the Marketing Team.