How to Improve Your Home Network for a Smarter Internet Connection
Image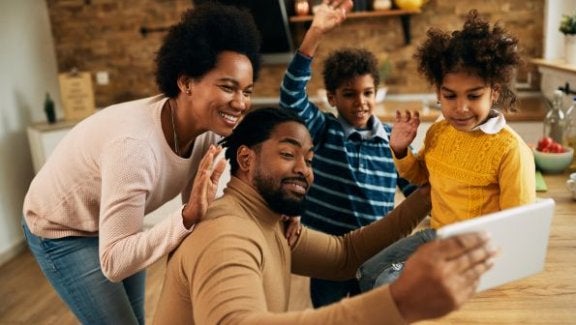 With the average household owning an average of 8-11 devices connected to the Internet simultaneously, it's no wonder that people are experiencing slower connections now more than ever. Still, although this increase in devices is slowing down the network, Internet speeds and smart technology, such as AI Intelligent Routing, is being optimized to push past that issue.
While Intelligent Routing does wonders for giving you a Smarter Connection by using algorithms to optimize Internet traffic, there are further steps you can take to improve your Home Network.
Increase Your Speed
Your Home Network connection relies on your Internet speed. Without an Internet speed fast enough to power all your technology needs, such as streaming 4K video and running security cameras, your Home Network will suffer.
Luckily, Internet companies are pushing to expand to more areas to provide customers with the best Internet available- Fiber Internet. Fiber Internet uses fiber-optic cables that use light to transmit data instead of electricity, making your connection much faster, even during peak hours.
At MaxxSouth, we offer up to 10 Gigs of Fiber Internet (in select areas), and for those who don't need that much speed, we have a range of plans available. Combine that with our included Intelligent Routing technology, your Home Network will see major improvements.
Move Your Router (Or Increase Your # of Routers)
There are a lot of issues that can interfere with your Home Network. From the material of your walls to how far away the rooms are in your house, the location of your router can influence how fast your connection is. If you can't move your router to a more central location for better coverage, there is another solution- WiFi range extenders.
WiFi extenders, or WiFi boosters, are routers that allow you to experience Whole Home WiFi. By placing multiple routers, such as MaxxSouths very own SmartNet devices, you extend your connection and ensure a strong signal in every room. By creating multiple network access points, your devices connect reliably.
Just like how a light bulb can't light every room in your house, one router can't deliver your wireless Internet to every corner. WiFi extenders are a fantastic solution for improving your Home Network.
Manually Optimize Your Connection
As stated earlier, Intelligent Routing technology assists your Home Network by using algorithms. While that smart technology is working to improve your connection on its own, you can take steps to stop and optimize some of the traffic yourself.
1. Remove Unused Devices From Connection
As the number of devices connected to your Internet rise, the speed of your Home Network will lower. With so many bandwidth-heavy devices such as smart homes, smart cameras, and 4K TVs, it is beneficial to remove your smaller devices from the network when they aren't in use. Simply turning your WiFi off on your tablet or laptop when you are not using them allows you to free up bandwidth.
2. Use an Ethernet Cable
Ethernet cables are amazing for gamers or people working on a desktop from home. It plugs directly into your router to give you a direct connection to the Internet. It solves latency issues and ensures your speed is steady and reliable.
3. Check for Malware and Clutter
Malware or a device overfilled with files can lead to a seemingly slow connection. Even with a strong Home Network, devices that have been compromised or are too cluttered will lead to slow loading times, lag, and many other connection issues. There are many programs made for scanning for malware and blogs on the benefits decluttering your devices available to combat this problem.
Simple Solutions
Sometimes Home Network connection issues can be a simple fix. If you are unsure the steps above are the solutions that you need, we recommend taking a speed test and restarting your router. This simplistic method of power cycling your WiFi router may help you.
If you continue to experience network interruptions and connection issues after this cycle, we recommend using one of the stronger solutions listed above.
Improve Your Home Network with MaxxSouth
No matter what your connection issue is, MaxxSouth is here to help. As an Internet provider, our team of technology experts, the Brainiacs, are always ready to assist with any technology questions you have. If you enjoyed this list of tips for improving your Home Network for a Smarter Connection, check out our other technology-filled blog topics.
Are you looking to improve your Home Network? Check out our Internet packages and start finding the perfect Internet solution for your needs.
Questions? Comments?
Contact the Marketing Team.