Hot Hostorical Spots to Explore in Mississippi This Summer
Image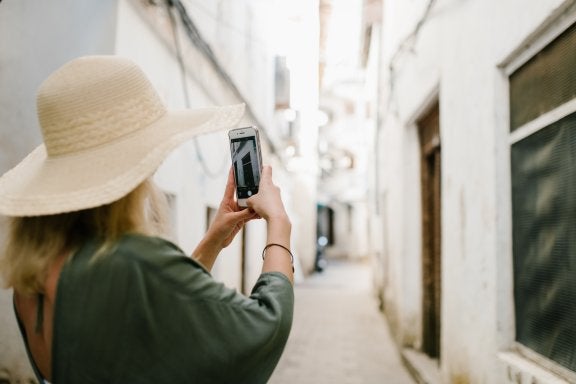 Did you know the official state motto of Mississippi is Virtute et Armis or "By Valor and Arms?" This is a testament to some of the rich history enjoyed by residents of this beloved part of the deep south. As temperatures are on the rise, many in this area are visiting historic venues that often offer cooler indoor, air-conditioned temperatures along with excellent outdoor features to explore. Let's check out a few of these spots that are worthy of visiting.
Honoring Elvis Presley's Birthplace in Tupelo, Mississippi
Even hard-core fans of the King might not realize that Elvis Presley was born in the somewhat tiny town of Tupelo, Mississippi on January 8, 1935. Whether you remember him from his youth as a rising rock star or performing in Vegas during his later years, his home and a museum pay many memorable homages to this classic performer. The official Elvis Presley Birthplace location is a memorable treasure for fans of his music. 
Tour the Town of Beauvoir, Mississippi
Taking a guided tour of the historic town of Beauvoir includes visiting the Presidential Library, Beauvoir Museum, Jefferson Davis home, and its surrounding property. This outing also features other attractions like the Oyster Bayou, Beauvoir Memorial Cemetery, Mrs. Varina's Garden, and historical cottages. Stop by their gift shop for unique items, souvenirs, and collectibles to commemorate your adventure. 
The Ghost Town of Rodney, Mississippi
Known as one of the Legends of America, the now sleepy town of Rodney was once a thriving metropolis and almost became the capital of Mississippi. Currently, it's referred to mostly as a ghost town with only a handful of residents. Before there was a town located near here, this location was a popular spot where Native Americans once crossed the mighty Mississippi River.  It was also a place for Spanish travelers on the El Camino Real aka the Royal Road when traversing through this region. This is an excellent place for residents and tourists to explore this area's rustic history at its finest.
The Historic Longwood Home, Property, and Mansion in Natchez, Mississippi
The sprawling Longwood home and property is often called the crown jewel of Natchez and is considered a "must-see" destination for those either living or visiting Mississippi. Along with all of its ancient charm and stunning architecture, Natchez Pilgrimage Tours offers visitors more modern ways to enjoy this historic location including special summer concerts and other seasonal events. 
Vicksburg National Military Park
Back to the state motto of Mississippi as mentioned previously, the Vicksburg National Military Park is the prime place to embrace the English translation of "By Valor and Arms." For those who aced history, Confederate President Jefferson was given the title of the "nailhead that holds the South's two halves together. Later, United States President Abraham Lincoln commented, "Vicksburg is the key to victory" providing a lifeline between the North and South. The soldiers that met in the Fortress City were susceptible to hundreds of cannonball blasts and the resulting battle determined the war's outcome.
BONUS TRIVIA: When you think about the great state of Mississippi, some will recall a rhythmic song that we were taught in school to order to spell this word correctly. Around the same time, we were told to use the term Mississippi in conjunction with counting time to denote an entire second or perhaps playing hide-and-seek. Given this type of history, some of the other states in the union might be a little bit jealous of these facts. 
In closing, when you're looking at more community hot spots to explore and more in this region, be sure to keep an eye on our blog, follow us on Facebook, and other social media platforms. From the coolest in current entertainment to the hottest trends in today's technology, we've got your back here at MaxxSouth. We're always looking forward to hearing from you whether it's virtually or in person at any one of our many locations. 
Questions? Comments?
Contact the Marketing Team.