Highly Anticipated Sequels Hitting Screens in 2023 Part 2
Image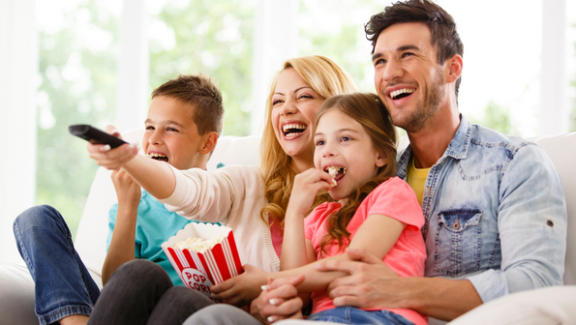 As many are already aware, the Jaws franchise started with the best-selling book written by Peter Benchley and eventually spawned the blockbuster movie of the same name. Along with a slew of branded merchandise, and a theme park ride, there were also three more films that hit the big screen. At the time, a total of four movies seemed almost unheard of but today that's hardly a scratch on the surface when it comes to the number of sequels being released.
There was even a gag in the sequel to Back to the Future that hinted there would be a nineteenth addition to the Jaws franchise that would be directed by Max Spielberg, the son of the original director of these frightening films. Although that obviously didn't come to fruition, it still predicted the rise of sequels being successful in the movie industry. In this light, here are some of the most highly anticipated sequels set to hit the screen in 2023:
Fast X (May 19, 2023)
With a whopping ten movies made in this high-speed, adventure series of movies, Vin Diesel will reprise his role behind the wheel in Fast X. It's been rumored that this is only part one leading to the final film set to drop in 2024. So far the plot has been pretty hush-hush at present, Michelle Rodriguez and other racers will be returning to tear it up on the streets in their muscle machines.
Transformers: Rise of the Beast (June 9, 2023)
Taking another step back in time similar to the Bumblebee release set in the eighties, viewers of Transformers: Rise of the Beast will also follow a plotline in a different period. This time, a pair of archaeologists in the nineties stumble across a three-way conflict among various factions of the Transformers.  Directed by Steven (Creed II), Peter Cullen will return as the voice of Optimus Prime along with Ron Perlman, Anthony Ramos, and Dominique Fishback in the cast.
Indiana Jones and the Dial of Destiny (June 30, 2023)
Speaking of archaeologists, just when we thought his digging days were over, Indiana Jones and the Dial of Destiny will spin Harrison Ford into more adventures. While Ford is reprising his role as the protagonist inside the current plotline, instead of Steven Spielberg as director, James Mangold (Walk the Line) will be taking over behind the lens. Also slated to appear in the cast are Antonio Banderas, Phoebe Waller-Bridge, Mads Mikkelsen, and more.
Mission Impossible - Dead Reckoning Part One (July 14, 2023)
Originally to be titled number eight and nine in the franchise, instead Mission Impossible - Dead Reckoning Part One is already destined for another sequel in the series. It seems that fans simply can get enough of Tom Cruise as Ethan Hunt since he's been playing this role for a mind-blowing twenty-seven years. Esai Morales will be portraying the primary villain along with familiar faces returning to the plot including Simon Pegg, Ving Rhames, Rebecca Ferguson, and more of the original characters from past seemingly impossible missions.
The Nun 2 (September 8, 2023)
As The Conjuring universe continues to expand, The Nun 2 returns as a spinoff to the original title in the series. Fans of this unholy franchise will once again see Taissa Farmiga as Sister Irene battling Bonnie Aarons as the demon Valak. Details about the synopsis of this second installment were recently revealed in the official trailer and casting call including the murder of a priest set in Romania (although filmed in France) four years later in 1956 and was partially written by Aleka Cooper of Malignant fame.
When it comes to today's top entertainment choices, here at MaxxSouth Broadband we've got your back with plenty of affordable packages for our customers. Whether you're a sports nut, a fan of classic movies, or want to check out new and original movies or series on these premium channels, you can always contact us for more information at one of our many locations. We're always looking forward to hearing from you.
Questions? Comments?
Contact the Marketing Team.