Here Come the Holidays: Getting an Attitude of Gratitude and Helping the Needy This Thanksgiving
Image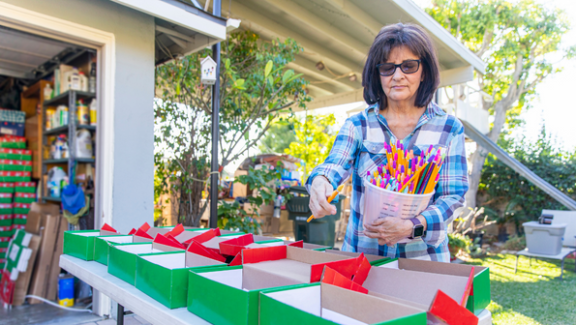 Happy Holidays! While this seasonal greeting might seem somewhat premature, let's start out by saying Southern pride is still loud and proud, especially in Mississippi. This area is well known as a home of fantastic food, feeding our family members, and friends while offering good old-fashioned hospitality as an important part of our historic roots.
Many might not realize that far from the first reported Thanksgiving feast near Plymouth Rock, meanwhile the area later to be deemed the state of Mississippi was primarily the home to many Native American tribes. Perhaps there were other fall feasts that didn't hit the history books with these shared presentations of food. Fast forward to the 21st century when sharing, caring, and giving to those in need continue to be a time-honored tradition. Let's look at ways we can contribute to our neighbors in need year-round and not just during the holidays:
Feeding the Hungry and Helping The Gulf Coast
In the shadow of the awful aftermath of hurricane Ian that devastated many parts of Florida,  Feeding the Gulf Coast is struggling during this time and is shifting into high gear. While this category four storm managed to stay clear of making landfall on the shores of Mississippi, many of our neighbors to the east are suffering catastrophic circumstances in the Sunshine State. 
At this point, you might be wondering how you can help outside of making a monetary contribution. While these funds are in desperate need, especially right now, giving of yourself as a volunteer is also greatly appreciated. Some of the duties provided by these angelic workers include mostly, very light food-related chores and other activities:
Sorting and packing with tasks like checking expiration dates, looking for rust or missing labels on cans

Assisting with food distribution

Volunteering from home with digital options and spreading awareness
Mississippi Food Network
Another local and worthwhile charity is the Mississippi Food Network (aka MFN) that's also a member of the Feeding America program along with the aforementioned non-profit partnering with this nationwide organization. While facing and conquering childhood hunger is their main focus, the MFN also reaches out to others in need including the elderly.
Back to youth at risk from food insecurity, their backpack mission supports a program specifically designed to meet the needs of hungry little bellies when other resources aren't available during school vacations, holidays, and weekends. Around 1,500 of these totes are filled with food, snacks, beverages, and more annually that are delivered discreetly to children prior to days (or weeks) off from school.
AFTER-SCHOOL BONUS BENEFITS: MFN also sponsors and supports after-school programs specifically designed to address youngsters who are at a higher risk of going hungry. In partnership with the CACFP (Child and Adult Care Program and administered by the Mississippi Department of Education and Child Nutrition, all of these organizations are stepping up to the plate (pardon the pun) serving food and more five days a week, year-round. 
About 600 deserving children mostly in underserved communities reap the rewards of these benefits. Along with healthy snacks, foods, and beverages, kiddos living in some of the most disadvantaged communities are also eligible to receive tutoring, help with their homework, and enrichment activities. Locations for assistance include five Boys & Girls Clubs and nine private nonprofit organizations throughout Mississippi. 
Here at MaxxSouth, we're committed to supporting these worthwhile causes and giving back to the community. To learn more about caring and sharing, stay tuned to our blog to learn more about these important local connections. If you still have questions, comments, or concerns, please feel free to contact us today at any of the many locations to serve you. And finally, from our friends and family to yours, here's hoping your holiday season is full of joy along with a happy and prosperous New Year.
Questions? Comments?
Contact the Marketing Team.