Haunted Attractions in Mississippi
Image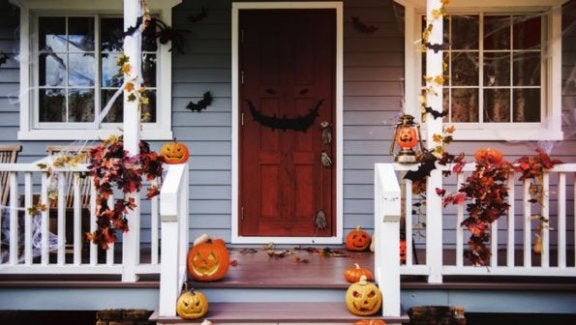 Mississippi, known for its rich history and Southern charm, is also home to some spine-tingling haunted attractions. If you're a thrill-seeker, Mississippi's haunted houses and ghost tours offer a perfect blend of history and horror.
Historic Ghost Tours
Haunted Tours:
Mississippi is steeped in history, and many haunted attractions leverage the state's rich past to create spine-chilling experiences. You can take guided ghost tours in towns like Vicksburg and Natchez. These tours lead you through historic landmarks and recount eerie stories of the paranormal.
The Curse of the King's Tavern:
The King's Tavern in Natchez, Mississippi, is rumored to be one of the most haunted places in the state. It has a dark history dating back to the 1700s. The Curse of the King's Tavern is a popular attraction that allows brave souls to explore this haunted establishment, complete with tales of restless spirits and unsettling paranormal occurrences.
Interactive Horror Experiences
Cedar Hill Farm's Haunted Hayride:
For those who enjoy a more immersive and interactive haunted experience, Cedar Hill Farm in Memphis, Mississippi, offers a spine-chilling haunted hayride. Visitors embark on a tractor-drawn wagon through the farm's eerie landscape, encountering all sorts of horrifying creatures along the way. It's an adrenaline-pumping experience that's not for the faint of heart.
Exploring Ghostly Legends
Tupelo Haunted Castle
Experience Tupelo's Haunted Castle and let your fears come to life. Now in its 15th year, the Castle is hosting dark labyrinth events, kids' areas with less scares, and a museum of terrors with haunted artifacts and an unsettling atmosphere. Don't miss out on this haunted attraction!
Haunted Places in Mississippi:
Mississippi is home to various haunted locations. The McRaven House in Vicksburg, often called "the time capsule of the South," is a must-visit for ghost enthusiasts. The ghostly legends surrounding this antebellum mansion make it a popular destination for ghost hunters and history buffs.
Conclusion: Dare to Visit
Mississippi's haunted attractions offer a unique blend of history and horror. Whether you prefer haunted houses, ghost tours, or exploring legendary haunted locations, Mississippi has something to offer every type of thrill-seeker.
Be sure to check the websites mentioned in this blog for the latest updates and plan your visit to one of these haunted attractions in Mississippi if you dare! Enjoy this local content? Keep up with the MaxxCommunity blog for all things local and technology-focused.
Questions? Comments?
Contact the Marketing Team.