Hate Robocall? So Do We!
Image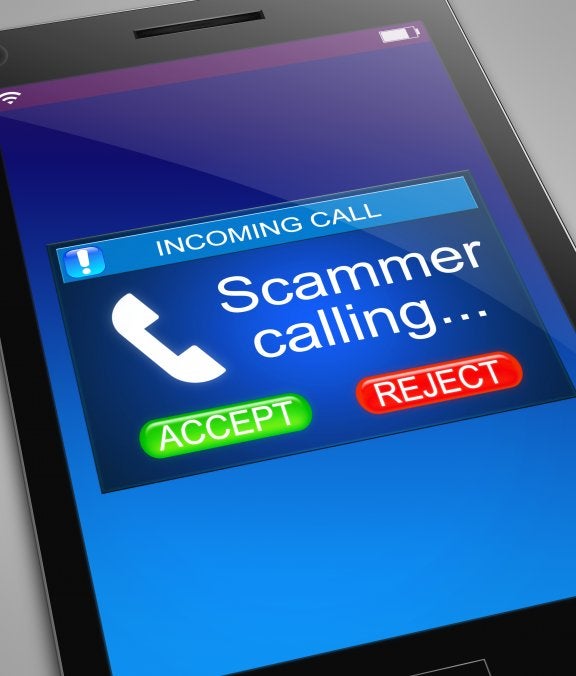 Unwelcome calls and texts are a big complaint and an even bigger concern. These include complaints from consumers whose numbers are being hoaxed or calls that being mistakenly blocked or labeled as a possible scam call by a robocall blocking app or service.
Tips to Avoid Unwanted Phone Calls and Texts from Happening:
Don't answer calls from unknown numbers. If you happen to answer, hang up immediately.

You may not be able to tell right away if an incoming call is unwanted. Caller ID showing a "local" number does not necessarily mean it is a local caller.

If you answer the phone and the caller or recording asks you to hit a button to stop getting the calls, you should hang up immediately. Scammers often use this trick to identify potential targets.

Do not respond to any questions, especially those that you will answer with "Yes."

Never give out personal information such as account numbers, Social Security Numbers, mother's maiden names, passwords or other identifying information in response to unexpected calls.

If you get an inquiry from someone who says they represent a company or a government agency, hang up and call the phone number from the agency to verify.

Use caution if you are being pressured for information immediately.

If you have a voice mail account, be sure to set a password for it. A hacker could steal your phone number and gain access to your voice mail if you do not set a password.
Ways MaxxSouth Can Help
With Our Digital Home Phone Service, it intercepts suspicious calls before they reach you! This reduces the potential of being scammed! MaxxSouth's Robocall Blocker technology will block those annoying automated calls from telemarketers, political calls, and ID spoofers. Our system is smart and will allow automated calls for schools, doctors' offices, and emergency numbers to ring through normally. Call us at 800.457.5351 to learn more today!
Questions? Comments?
Contact the Marketing Team.