Getting Active, Giving Back, and Supporting Charities During the Upcoming Holidays in Mississippi
Image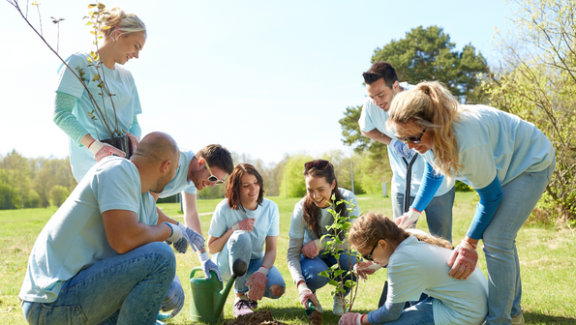 Now that the holidays are on the horizon, this is the time of year when many of us are looking for to ways at giving back to our local community and help those in need. While we're celebrating some of our favorite red-letter dates, people who are less fortunate often suffer the most during these difficult times. So in this light, let's look at these charities and active events that support our neighbors and other worthwhile causes.
12 and 5Ks for the Holidays
These popular, annual fun runs (and a 5K walk) not only have a catchy title but also support the Good Samaritan Center's Christmas Assistance programs. These angels of mercy provide assistance to families and their children with toys, gifts, and food baskets during the holidays. Runners (and walkers) can register online here and are guaranteed a T-Shirt if they sign up before October 15th. 
This annual event for the "Good Sams" group is traditionally held on the Saturday before Thanksgiving (on November 22nd in 2022) and winds its way through the beautiful and historic Cedars of Fondren neighborhood in Jackson, Mississippi. So join your friends, family, and/or co-workers whether you run, jog, walk, or stroll through this gorgeous region. It's also a great way to kick off the holiday season, and have some fun while giving back to the community.
Diabetes Foundation of Mississippi
As many of us are already aware, diabetes affects people of all ages and also doesn't discriminate depending on gender or ethnicity. While there's currently no cure, that doesn't stop the Diabetes Foundation of Mississippi from their continued research, advocacy, education, and looking at many ways to end this pancreatic-related disorder in hopes of halting this disease in its tracks once and for all. 
Speaking of tracks, similar to the annual gathering in Jackson as mentioned previously, this Mississippi-based charity also depends on support from walks, drives, and other events around the holidays that assist this local foundation in its efforts. Just like fun runs, other active community get-togethers like these are sponsored by this organization at these locations which also helps to pay it forward to their foundation:
Meridian, Mississippi at the Bonita Park, on October 16th, 2022

Columbus, Mississippi on the Riverwalk off of Main Street

Note a location and date in Hattiesburg, Mississippi on October 30th, 2022 beginning at 345 Hedgewood Drive

Oxford in North Mississippi traverses through the Ole Miss Campus and Lyceum Loop on November 6th, 2022 as a memorial walk

Further out on the calendar and happening on the Gulf Coast at Jones Park, March 4th in 2023 will host another one of these worthy activities
Get Active With These Win-Win Walks
For more information on these events, please visit the DFM (Diabetes Foundation of Mississippi) Fundraiser Walks page here. After a quick click, users will find plenty of tips and trips to make the most out of these charitable, money-making events. For example, this sponsor recommends making this day a success for everyone involved. They recommend these four, fantastic, and easy ways to rake in even more money for this worthwhile charity when you consider this advice:
Before the big day, begin by collecting other charitable donations that may further this cause and add these items to their coffers before, during, or after the event

In the midterm, remember you and your team are able to increase your total revenues that will offer everyone incentives... it might be just a T-Shirt... but it's a fun way to remember your participation

After the event, post your photos and videos on social media to recognize the fun and help to further recognize their efforts for advocacy, prevention, research, and more

And finally, join us at one (or all) of these events and you'll have fun while you get things done for yourself and your fellows!
In conclusion, from everyone here at MaxxSouth Broadband, we also love giving back to our community. Here's wishing you and yours the happiest of holidays along with a joyous and prosperous New Year. Please keep reading our blog for more community-minded information and articles to keep in touch with everything that's hot and happening in Mississippi year-round.
Feel free to follow us on Facebook or visit one of our many locations whenever you have questions, comments, or concerns. We're always here for you and our neighbors during the holidays and year-round. 
Questions? Comments?
Contact the Marketing Team.