Getting On Board With Bark Parental Controls
Image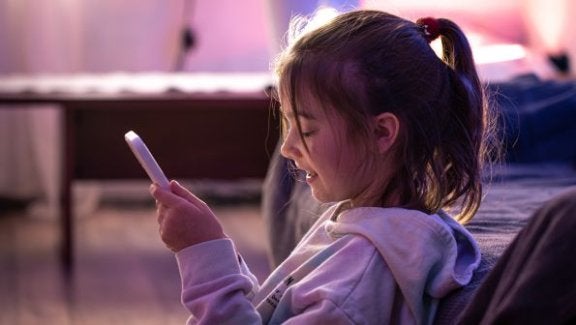 In the age of the Internet, ensuring that your family accesses safer online content has never been more crucial. MaxxSouth, your trusted Internet service provider, understands the importance of online safety for your loved ones. That's why we've teamed up with Bark, a leading parental control technology company, to give our Internet customers free access to the Bark Jr app. In this blog, we'll explore how Bark can help you safeguard your children online and how to get started with this invaluable tool.
Why Online Safety Matters
Before we dive into the features of Bark and how to get started, let's take a moment to understand why online safety is important. Recent statistics reveal alarming trends: 71.2% of tweens and 83.3% of teens have experienced bullying as a bully, victim, or witness. 66.0% of tweens and 84.8% of teens engage in conversations surrounding drugs and alcohol. 9.4% of tweens and 14.2% of teens have encountered predatory behaviors from someone online. These statistics emphasize the need for proactive measures to protect our children in the digital realm. MaxxSouth and Bark are here to help address these concerns.
Introducing Bark: Advanced Parental Controls
Bark is a trusted name in the world of parental control technology. It employs advanced machine learning algorithms to recognize potential problems and keep your children safe online. Bark offers a range of parental control solutions, with Bark Jr being a standout option for MaxxSouth Internet customers.
Bark Jr Features
Manage Screen Time: With Bark Jr, you can effortlessly manage screen time on unlimited devices, ensuring that your children strike a healthy balance between online and offline activities.
Block Websites and Apps: You have the power to block websites and apps that you deem inappropriate or harmful, giving you control over what your children access.
Get Location Alerts: Receive real-time location alerts and request check-ins, helping you stay connected with your child's whereabouts and well-being.
And the best part? Internet customers can access these incredible features of Bark Jr at no cost, ensuring that online safety is within everyone's reach.
Upgrade to Bark Premium
For those seeking even more comprehensive protection, Bark offers a Premium package at a special rate of just $10 per month for one year. Here's what you get with Bark Premium in addition to the features listed above:
Monitor Texts, Emails, and More: Bark Premium goes a step further by allowing you to monitor texts, emails, YouTube, and over 30 other apps and platforms.
Get Alerts for Critical Issues: Receive timely alerts for issues like cyberbullying, encounters with online predators, signs of suicidal ideation, and more.
Getting Started with Bark
Getting started with Bark to protect your family online is a straightforward process. Simply visit our dedicated sign-up page to begin getting assistance from a MaxxSouth customer service team.
Bark is your partner in ensuring a safer online experience for your children. With its robust parental control features and the added security of Bark Premium, you can have peace of mind knowing that you're taking proactive steps to protect your loved ones in the digital world. Sign up for Bark today and take a significant stride towards a safer online environment for your family.
Questions? Comments?
Contact the Marketing Team.