Free and Inexpensive Ways to Expand Your Entertainment Experience With Cable
Image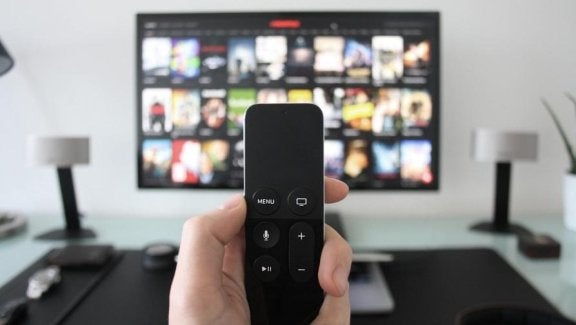 During difficult times when budgets are stretched to their limits, it's important not to trim entertainment out of this monetary equation. Trusted sources share entertainment brings us happiness which is a fundamental and powerful medicine that aids with overall health and wellbeing. It's been said, "when you're happy, you have everything" and happiness also helps to reduce stress and tension. 
Simply put, movies and television series create joy in people's lives. When watching and listening, members of this viewing audience tend to forget their problems, worries, and difficulties in their own lives. That being said, what are some free and inexpensive ways we can expand our entertainment experience with cable without breaking the bank?
Consider Adding Affordable Premium Channels
Think about the average cost of taking a family of four or the ticket prices for a couple to go out to see a film at their favorite theater. Compare that cost to adding a premium channel to your current lineup with options that include:
HBO® includes 7 digital channels at $23.70/mo

Cinemax® includes 5 digital channels at $14.70/mo

Showtime / The Movie Channel / Flix includes 11 digital channels of Showtime and TMC at $10.00/mo

Starz / Encore includes 14 digital channels at $20.70 per month

EPIX with 5 digital channels at $5.99 per month
Many cable customers are already familiar with premium platforms like HBO®, Cinemax®, Showtime, and The Movie Channel, but some aren't aware of the other less expensive options. With retro being all the rage these days, channels like Encore are excellent ways to view blast-from-the-past favorites again or for the first time.     
While EPIX is the least expensive option, don't let the small price of this selection sell this channel short. Similar to the more well-known platforms previously mentioned, on EPIX you'll also find current blockbuster movies, classic films from the past, new original series, exclusive programming, and more. You'll see all your favorite genres from action-adventure movies to films for the whole family, thrilling horror flicks, side-splitting comedies, intriguing dramas, science fiction favorites, engaging romances, and so much more.
Take TV With You On The Go
Some might argue they still want to get out-and-about with their entertainment options and that's why we also offer MaxxSouth TV Everywhere. This way you're not stuck in one spot for watching your favorite shows, series, new movies, and more using most handheld electronic devices. There are currently over 80 downloadable network channel apps and more being added as they become available. 
There's no charge to use this service and users need only have the cable TV network that you want to watch. For example, for those with a more basic cable lineup, you'll find most of your favorite channels available from national networks like A&E and WE TV to local options including ABC and NBC.
When you need more information on any of these options, please reach out and contact us today. We're here to make sure you have everything we have available in entertainment from high-speed internet to customizable channel lineups with premium and basic options available. We look forward to hearing from you. 
Affordable Connectivity Program
The Affordable Connectivity Program (ACP) is an FCC Program that MaxxSouth Broadband has been approved to offer to eligible households struggling to afford Internet service.
The benefit provides up to $30/month discount for Internet service that could result in minimal to no charge for your MaxxSouth Broadband high-speed internet service, depending on the package selected. To learn if you qualify for the Affordable Connectivity Program to start saving on your bill visit our ACP webpage.
Questions? Comments?
Contact the Marketing Team.