Football Fans and Sports Fanatics Rejoice! Join the MSS Community Today
Image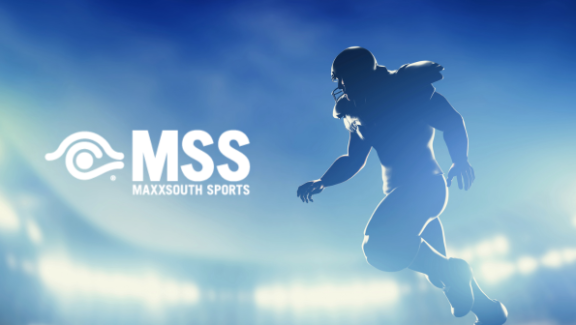 ARE YOU READY FOR SOME FOOTBALL!? Fans of this beloved sport have waited through a long, hot summer getting ready for the return of our favorite gridiron groups. Now that the season has officially kicked off we're all jazzed to embrace the 2023 season.
That's where the MSS (aka MaxxSouth Sports) comes into play and is an amazing way to watch all the touchdowns, grimace about injuries, argue with the referees, check out the stats, and facts we all love when watching this sport. In this light, what about MSS? What exactly is this venue all about and how will it help us to watch all the live-action as it unfolds on the football field and more importantly many other local sports venues.
What are Some MSS Basics?
With a focus based primarily on local events, MSS is the best way to tune into everything that's hot and happening in areas of central and northern Mississippi when it comes to competition. Basically, MSS is a first-of-its-kind regional sports network showcasing the communities of central and northern Mississippi. Get ready to experience local high school sporting events, community college athletic events, and games from community sports leagues in HD quality - all from the comfort of your own home! Do you still have questions? We have answers so check this out:
Why is MSS is Worthy of Watching?
For one thing, MSS is also available as a locally produced sports channel that concentrates on nearby sporting events, competition, and our community right here in Mississippi. This includes highlights of local schools in Oxford, Booneville, Starkville, Tishomingo and more!
If you're looking at getting more info about cheering all of this and more, why it's worthy of your time and attention, be sure to visit the MaxxSouth Sports for answers to common concerns. For example, here are a few queries and their relative replies to get the most from the MSS concept, the apps, and channels that are available:
If I have MaxxSouth Broadband services, call I watch MSS? Of course you can! As a MaxxSouth Broadband customers, you have access to MSS

on channels 31 and 1031.

What teams does MaxxSouth Sports cover? MaxxSouth Sports covers local 

high school sporting events

, community college athletics, and community sports. View the 

MaxxSouth Coverage Area

 to find which local teams in Mississippi will air on MSS. 

Wait a minute, If I miss a game, how can I catch up. If you miss a game on MaxxSouth Sports, stay up to date with our 

Twitter

 and 

YouTube

 page to catch 

highlights

 and behind the scenes footage from your favorite local sports teams.
ARE YOU READY FOR SOME MSS? Sign up today! It's fast, fun, and free to MaxxSouth Broadband subscribers as mentioned previously, and for a small price for individual tickets to other consumers. As always, if you have any further questions, comments, or concerns, please reach out to us at one of our many locations. As always, we're looking forward to hearing from you and... support your team... choose a side... and fight team fight!
Questions? Comments?
Contact the Marketing Team.