Eye-Opening New (and former) HBO Shows Worthy to Binge, Watch, and/or Rewatch
Image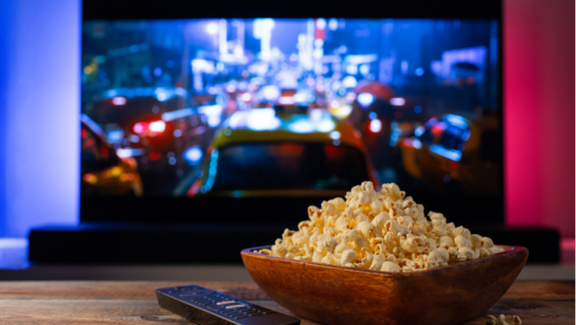 Nearly everyone remembers the overwhelmingly popular Game of Thrones series on HBO that set and broke viewing records on both the premium channel itself along with cable TV in general. For example, in its fourth season, this overnight sensation took over The Sopranos place as the flagship series for Home Box Office. Later in 2017, the final episode of GOT set an all-time record for viewership in the United States with 16.5 million people either watching live or streaming on the day of transmission and another 15 million more tuning in later.
Fortunately, fans of this fantastical adventure series are still able to watch it on HBO Max, and it's still drawing new and older audiences to tune in. There's also the sequel House of the Dragon (technically it's a prequel) attracting viewers to screens of all sizes. After wrapping up its first season with ten episodes, it's already slated for another round of new shows coming soon. In this light, let's look at some of the most highly anticipated shows and series that are new to Home Box Office in 2023.
The Last of Us
Let's begin with The Last of Us set in a post-apocalyptic world and is loosely based on a video game of the same name released in 2013 by the Naughty Dog developers. The show is set two decades after most of modern civilization has been wiped out. The plot follows one of the survivors Joel (Pedro Pascal) who is somehow recruited to smuggle a 14-year-old girl named Ellie (Bella Ramsey) out of a repressive, prison-like quarantine zone. Slated to drop on Sunday, January 15, 2023, it's rumored to be one of the most expensive television series ever produced.
The White House Plumbers
Also coming to smaller screens soon is The White House Plumbers, a political drama based on the events surrounding the Watergate scandal that erupted during the early seventies. The true story revolves around two real-life political saboteurs E. Howard Hunt (Woody Harrelson) and G. Gordon Liddy (Justin Theroux) were said to be the masterminds behind this plot leading to the eventual resignation of then-President Richard Nixon. The mini-series was based on the 2007 book Integrity written by Egil "Bud" Krogh, Jr. who was jailed for his part in the Watergate affair and nicknamed "the plumber' at the time.
The Idol
Not to be confused with the popular, ongoing, CBS singing competition, instead, The Idol follows the journey of Jocelyn (Lily-Rose Depp) a rising pop idol who has a nervous breakdown that leads to the cancellation of her tour. She begins to reclaim her title as a sexy songstress with the help of a controversial self-help guru played by The Weeknd who is coincidentally co-producing the series.
Love and Death
In another tale based on true-life events, Love and Death recounts the story of Candy Montgomery (Elizabeth Olsen) who murdered her friend and neighbor Betty Gore (Lily Rabe) in the early eighties. Also based on a book entitled Evidence of Love: A True Story of Passion and Death in the Suburbs, penned by Jim Atkinson. Other source materials used in this case came from a pair of lengthy articles published in Texas Monthly entitled Love & Death In Silicon Prairie.
If you're looking to add HBO to your entertainment package, the monthly price of just $23.70 really delivers at only around a dollar a day.  It also includes Cinemax and both of these platforms air on twenty digital channels daily. There are also a plethora of other packages available to fit almost any budget or interest with new original series and beloved films from the past along with other new feature films on some of these channels.
Questions? Comments?
Contact the Marketing Team.