Epilepsy Awareness Month
Image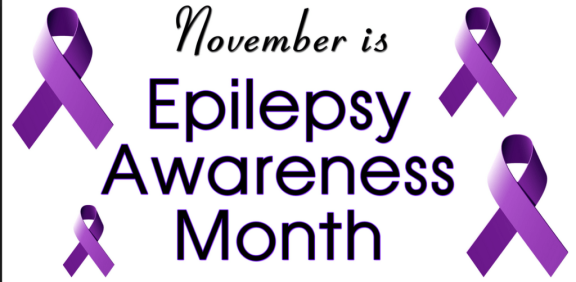 Epilepsy Awareness Month in November brings attention to a condition affecting more than 1 million in the United States. This life-long condition has no cure, and continued research is needed. That's why Epilepsy Awareness Month continues to make a difference in November and all year long.
Since epilepsy is the 4th most common neurological disease, it impacts everyone. The condition does not discriminate. While anyone of any age and any population develop epilepsy, it is more common in children and the elderly.
Since, most types of epilepsy can be controlled with medication, men, and women with epilepsy work and live healthy productive lives when they maintain treatment. However, they often face discrimination due to their condition. Throughout the month, the goal is to eliminate the stigma and fear surrounding epilepsy.
Regardless of their journey, the onset of seizures can be a traumatic event in their lives. Finding the right treatment takes time and developing a support system is required.
Questions? Comments?
Contact the Marketing Team.