Don't Miss These Hot and Happening Fall Events and Festivals in Mississippi 2022
Image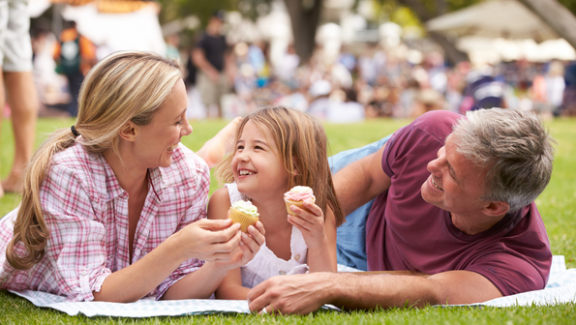 When the end of summer arrives, many of us think about going back to school, preparing for cooler months, or other responsibilities associated with the season. However, some of us are looking forward to celebrating our favorite Autumn red-letter dates like Halloween and Thanksgiving. Outside of these traditional holidays, here are some more fun and fabulous activities and adventures to enjoy in many parts of Mississippi this fall. 
Carthage Oktoberfest (Carthage)
Held annually in the center of Mississippi, the Carthage Oktoberfest is well known as the oldest and grandest indoor event happening in the state. At this namesake coliseum, this yearly event always brings everything anyone could possibly expect from this kind of fall festival. Attendees will find plenty of cold brews, hot seasonal food, arts, and crafts galore, you'll find it all here during the first weekend of October at this popular celebration. 
Cruisin' the Coast (Gulf Coast)
Every year in October, thousands of classic car lovers converge near the gulf for the annual Cruisin' the Coast celebration. It's been called "America's Largest Block Party" and these antique automobiles are on display all over the coastline with multiple venues available. This is a great place to enjoy an Autumn day since there's something for almost everyone in the family regardless of age or gender.
Delta Hot Tamale Festival (Greenville)
Although the location may seem a little bit unlikely, still the town of Greenville has declared itself to be "The Hot Tamale Capital of the World."  For those who enjoy traditionally prepared foods from south of the border, the Delta Hot Tamale Festival has tons of options available for hungry shoppers. This annual soiree has been featured in Southern Living magazine as the hot spot (pardon the pun) for lovers of Mexican cuisine.
Gautier Mullet & Music Festival (Gautier)
Heading into its 32nd season, the Gautier Mullet & Music Festival is another venue that has surprises in store for all ages and interests. Don't let the title fool you since this isn't an event showcasing an outdated hairstyle but honors a type of mostly marine fish caught almost entirely for food instead. Kids will enjoy the child-friendly play zone and may also want to watch the annual fish-throwing contest. One of the highlights of this event is a fish throwing contest, who doesn't want to see that?
Mississippi Valley Fly Fishing  (Houston)
While we're on the subject, of marine life, the Mississippi Valley Fly Fishing experience is happening on the horizon in Houston (not to be confused with Texas) another epic event not to be missed especially for fisherfolk. Gather around the shores of this part of Mississippi for all this festival has to offer everyone in the area.
Peter Anderson Festival (Ocean Springs)
Touted as a location to explore, arts, crafts, live music, food, beverages, and more, the Peter Anderson Festival is a must-stop spot for the fall. The man for whom this gathering is named founded Shearwater Pottery and this event is meant to honor his artistic influence on Mississippi and the deep south. It's so popular that crowds have swelled to an estimated 150,000 persons attending this venue in the past.
Wing Dang Doodle Festival (Forest)
Don't forget to head out to the Wing Dang Doodle Festival on the last Friday in September for all the fun at this annual romp. Competition for the best-cooked chicken wings is heated with a $1,000 prize at stake with plenty of tasting opportunities.  There's also the annual antique tractor show, plenty of live entertainment, the yearly chicken crowing contest, a cornhole competition, and so much more to enjoy. 
For more information about fabulous festivities galore like these, be sure to follow us on Facebook and stay tuned to the MaxxSouth Broadband blog. Find out more about our local community, other regional events, and everything that's happening hot and happening both here and abroad. Feel free to contact us directly Finally, if you ever have any further questions, comments, or concerns... reach out to us today... we're always here for you!
Questions? Comments?
Contact the Marketing Team.