Buy and Give Local: Ways to Save and Support Small Businesses and Charities
Image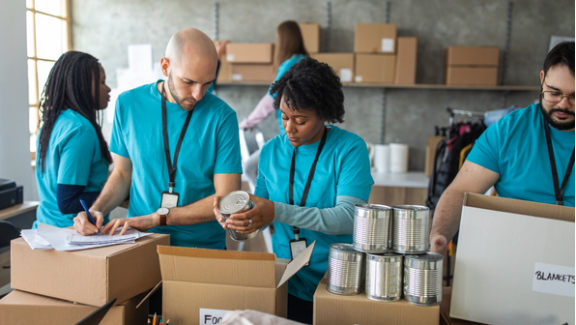 Much like a roller coaster, this year has given us many scary thrills and chills, plenty of surprises, long lines, and unexpected occurrences happening around almost every corner. These unprecedented and unpredictable times have charities and nonprofits scrambling to help those in need. They're also crushing small businesses that are struggling to stay afloat during this time of uncertainty.
One of the ways its recommended people can help these companies is by purchasing gift cards for local stores, shops, services, and restaurants. Three of the best things about gift cards are:
Sometimes the recipient wants something from them, but doesn't have enough cash meaning the card could tip the scales in their favor,

The recipient will often choose exactly what they really want as a present, and perhaps most importantly,

The money from purchasing gift cards goes directly to the business right away during this time when they're in need of more funds.
What are some other ways we can help to save the beloved small businesses in our area? How can we help local charities and nonprofits during these difficult times? 
Sharing is Caring
When you do find a great deal at a local venue, be sure to share this information with your friends and family especially on social media. Posting pictures of your festive finds will increase awareness with others and help drive more purchases to their location. Another way of getting more business for a local company is by pooling resources.
For example, if you're going to a local farmer's market, let your friends and family know you're on your way and ask if they need anything while you're there. Often these growers will give discounts to customers who buy in bulk and everyone wins in this scenario. Stock up on extra fruits and veggies to consider giving them as gifts when canning or creating your favorite recipes for friends and family.
BONUS: These ingredients are mostly organic, locally sourced, free from pesticides, and healthier overall. Besides, homemade gifts are always appreciated, especially delicious handcrafted foods. 
Look For Matching Donations
Does your employer offer a matching donation program? Big businesses like Apple, Home Depot, Starbucks, and many more will match their employees' contributions to charities the company already supports. While most businesses match donations on a one-to-one level, Soros Fund Management wins the generosity prize by giving three times the amount a worker contributes. Will your employer participate in this type of program? Check this list to see if you're already working for a company that offers matching donations. 
Reasons and Resources for Giving Your Time
Volunteering is an excellent way to give back to your local community. It's also a great way of making friends, learning new skills, and these experiences could even further your future career endeavors since it looks great on a resume. In addition, studies have shown there are several health benefits of volunteering including reducing stress levels, staying physically and mentally active which could lead to a longer life span. Connect with a local charity or nonprofit at VolunteerMatch, Points of Light, or Idealist.  
Another way of offering assistance to charities is to offer your talents to them at no charge. Many times these non-profits have a limited staff and not much in the way of funds to spend on things like accounting, marketing, social media management, and more. An excellent resource for matching your talents with those who need your help can be found at Taproot+, an online platform that makes these connections. 
Giving Back to Yourself
When shopping and making online purchases, consider signing up for the MaxxSouth Broadband Rewards program. Just download the app, start shopping at your favorite participating stores and you'll receive credits towards your cable bill. There's no limit on how much you can earn and consider it a gift from our family to yours. And finally, here's hoping you, all your friends and family have an amazing holiday season.
Questions? Comments?
Contact the Marketing Team.