The Best TV Shows and Movies to Watch on Your Next Staycation
Image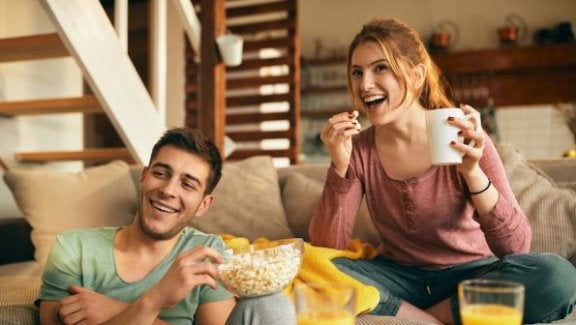 Looking for some great TV shows and movies to watch on your next staycation? Look no further than the premium channels of Starz, Max, Paramount, ShowTime, Encore, Cinemax, and Epix. Here are some of the most popular shows and movies available on these channels right now:
The Flash on Max
Calling all DC fans! The Flash is a popular, more recent, movie that follows Barry Allen, aka the Flash, when he uses his superpowers to travel back in time to attempt to change the past. The show is full of comedy and plot twists and is sure to keep you entertained throughout your staycation.
The Nun on Max
If you're in the mood for a scary movie, look no further than The Nun. This horror film is the latest entry in the popular Conjuring universe and follows a young nun and a priest as they investigate a mysterious suicide in a Romanian abbey. With plenty of jump scares and a creepy atmosphere, The Nun is sure to give you a good fright.
Yellowjackets on Showtime
Yellowjackets is a new TV show on Showtime that has been getting a lot of buzz lately. The show follows a group of high school girls who survive a plane crash in the wilderness and the dark secrets they keep from the world about what happened to them. With a great cast and plenty of twists and turns, Yellowjackets is definitely worth a watch.
The Equalizer on Starz
The Equalizer is a new TV show on Starz that is a reboot of the classic 80s series of the same name. The show stars Queen Latifah as Robyn McCall, a former CIA operative who now uses her skills to help those in need. With plenty of action and drama, The Equalizer is a great choice for anyone looking for a thrilling TV show.
Dune on Max
Dune is a fresh movie starring huge names such as Timothee Chalamet, Zendaya, Florence Pugh, Christopher Walken, Jason Momoa, and so many more. The film is an adaptation of the classic sci-fi novel of the same name and follows a young nobleman as he leads a rebellion against an evil empire on a desert planet. With stunning visuals and a great cast, Dune is a must-watch for any sci-fi fan.
Dexter: New Blood on Showtime
Dexter: New Blood is a continuation of the popular TV show Dexter, which ended its original run in 2013. The new show picks up several years after the events of the original show, and follows Dexter as he starts a new life in a small town in upstate New York. With plenty of suspense and a great cast, Dexter: New Blood is a great choice for anyone who loved the original show.
Have the Best Staycation with MaxxSouth
No matter what your taste in TV shows and movies, the premium channels MaxxSouth offers have something for everyone. Feel free to visit our premium entertainment page to find the perfect streaming option for you to sit back, relax, and enjoy your staycation.
Questions? Comments?
Contact the Marketing Team.