8 Best Apps for Students
Image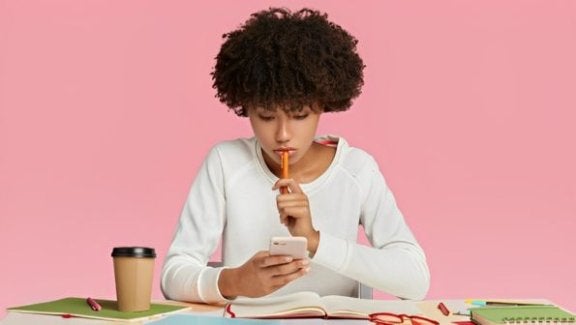 If you're a student looking to get the most out of education, or a parent looking to find educational assistance for your child, there are plenty of apps available to help students stay organized, study more effectively, and even learn new languages. Here are some of the best apps for students:
My Study Life is an all-in-one app that helps students keep track of their assignments, classes, and exams. This app is like a digital planner that helps you schedule your day-to-day activities. With this app, you can set reminders for upcoming due dates, track your progress, and even sync your schedule across multiple devices. My Study Life also has a feature that allows you to color-code your courses and events, making it easier to keep track of different subjects.
This app may be controversial because of the paywall it added last year, but Quizlet is a popular app for creating digital flashcards and studying for exams. You can create your own flashcards or search for existing ones, and the app includes a variety of study modes to help you learn the material.
Additionally, Quizlet has a feature called "Learn," which uses a spaced repetition algorithm to help you memorize the material more efficiently. The app also has games you can play to make studying more enjoyable.
If you don't want to pay the $7.99/mo or $35.99/yr price tag, we recommend checking out a post on Quizlet alternatives.
If you're studying a language, Word Reference is a great app to help you learn and practice. With a variety of dictionaries and translation tools, you can improve your vocabulary, grammar, and comprehension skills. The app also includes a forum where you can ask questions about the language you're studying and get answers from native speakers.
Trello and Notion are project management apps that can be useful for planning and organizing group projects or assignments. You can create boards for different projects, assign tasks to team members, and track progress in real-time.
In addition, it includes a calendar view that allows you to see all your upcoming tasks and deadlines. These are great apps for students who want to stay on top of their group projects and assignments.
Forest is a unique app that helps you stay focused and avoid distractions while studying. You can set a timer for a specific amount of time, and during that time, a virtual tree will grow. If you leave the app during that time, the tree will die.
The app also has a feature that allows you to plant real trees by earning virtual coins that can be redeemed for donations to tree-planting organizations. Helping the environment and bettering study habits are two great reasons this app is great for students.
If you want to improve your writing skills, Grammarly is a must-have app/browser add-on. It can help you catch grammar and spelling mistakes, suggest better word choices, and even provide feedback on your writing style.
The app also has a plagiarism checker that can help you avoid unintentional plagiarism. Grammarly is a great app for students who want to improve their writing skills and avoid common mistakes. Although the free version does have fewer tools, it is still very useful for improving your writing for resumes, essays, research papers, and more.
Wolfram Alpha is a powerful app that can help with a variety of subjects, including math, science, and engineering. You can input equations or problems, and the app will provide step-by-step solutions and explanations.
The app has features that allow you to plot graphs, calculate derivatives, and solve systems of equations. Wolfram Alpha is a great app for students who need help with complex math or science problems.
GroupMe is a messaging app that is great for communicating with other students or within clubs you are in. The app allows you to create groups for different purposes, such as group projects or study groups. You can also share files and photos within the app. GroupMe is a great app for students who want to stay connected with their peers and collaborate on projects.
Enjoy these Apps? Visit The MaxxSouth Blog for More Back To School Topics.
The apps above can help any student stay organized, study more effectively, and improve their skills in various subjects. As an Internet provider who works to make the Internet more accessible for all, we push to provide more resources for all students.
We offer a variety of Internet packages to power your home life and education to ensure you find the speeds for your needs. In addition to our paid plans, we offer FreeNet, an ad-supported Internet, for families who qualify so that children and parents can get the Internet they need for school, entertainment, work, and more.
We hope you give these apps a try and see how they can help you, or your children, succeed in academic pursuits, and if you enjoyed this blog, please check out our other student-related MaxxCommunity Blog posts.
Questions? Comments?
Contact the Marketing Team.