4 Sensational Summer Sites and Activities to Enjoy in Mississippi
Image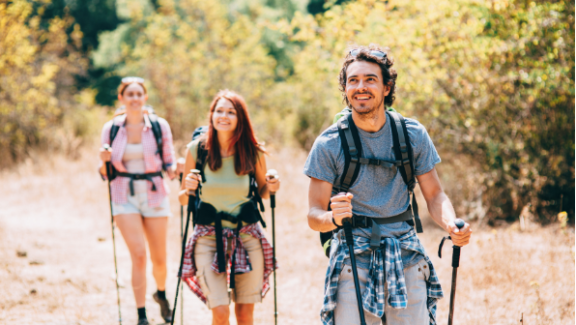 Often, we hear about what's happening that exists in epic proportions exists either west or east of the mighty Mississippi, whether it's the river or state. This beloved part of the legendary American south is home to many fun, sensational, sites, and activities, especially during warmer summer months. It's also an excellent destination for those seeking historical attractions. 
For both tourists and residents alike, found in this part of our country, there are plenty of entertainment options along with a plethora of spots to enjoy in good ole Mississippi. Let's take a look at more than a few of these choices to soak up the sun and have some fun.
Biloxi Shrimping Trip
Set in the fictional town of Greenbow, Alabama, many of us remember Gump (Forrest Gump) and his famous Bubba shrimping venture which later became a chain of popular national restaurants. Take your very own seafood adventure on the Biloxi Shrimping Trip right here in Mississippi. Since 1954, not only do they host passengers in search of these delicious, briny little oceanic critters, but there are also current comedy cruises available for entertainment during the late afternoon and early evening hours. 
National Park Service Gulf Islands 
Like other locations found in Florida, the state of Mississippi has some amazing coastal regions and islands to explore that are a part of the United States NPS (National Park Service). Along with a historic fort to explore, there are also some of the most beautiful barrier islands in America. There's so much to enjoy in this area that it's difficult to list all the amazing amenities, attractions, and activities available here when you consider:
Hiking and biking on multiple trails

Swimming and snorkeling

Fishing and bird watching

Basking underneath the sun and walking these beautiful beaches

Boating and camping
Tishomingo State Park
Now there's a tongue twister - try saying Tishomingo State Park three times really fast! As a matter of fact, the name comes from a former chief of the Chickasaw Nation, and ancient Paleo Indians were residing in this area as early as 7000 B.C. Today, visitors to this pristine park are exploring unique landscapes, and fern-filled crevices, along with massive rock formations that are only found in Mississippi. These massive boulders are blanketed in moss around and found all over hillsides covered in beautiful wildflowers that run along the sides of trails once walked by Native Americans. 
Tupelo Buffalo Park and Zoo
Back in the day, there were millions of buffalo and bison roaming the open plains of North America, but at one time their population diminished down to low, double-digit figures. Thanks to conservation efforts, their numbers are on the rise again since the beginning of the twentieth century. At the Tupelo Buffalo Park and Zoo, not only will visitors see these majestic creatures, there are many other exotic animals for guests to observe. There's also a petting zoo to get up close and personal with some of these critters.
In closing, whether you already living in Mississippi or thinking of relocating here, at Maxx South Broadband, we've got your back when it comes to entertainment. Whether it's an affordable cable package or lightning-fast internet connections, please feel free to contact us at any one of over a dozen locations in this area. We're looking forward to hearing from you today. 
Questions? Comments?
Contact the Marketing Team.