Image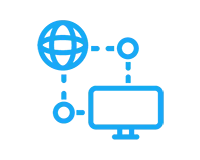 Image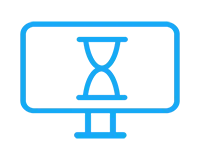 Image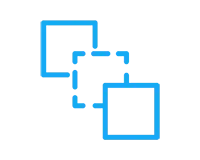 Image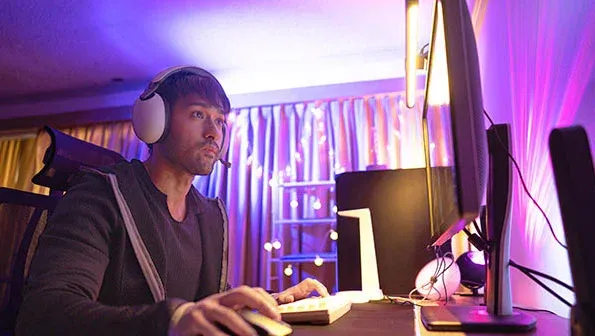 Lower Ping With WTFast
Experience the smoothest gaming possible with the latest technology. Using intelligent routing, WTFast locates the fastest connection between you and the online game server.
Optimize your network and enjoy lag-less gaming with lower latency, reduced ping, and minimized packet loss. Trust the best gaming network around- enjoy gaming like never before with WTFast. With over 1000+ games supported, everyone will have a game that can be enhanced by WTFast.
Regular server routing 'checks in' at several servers in search of the most efficient one. WTFast automatically routes gaming data to the most efficient server.

WTFast uses an intelligent server network to route your game connection. It focuses on creating the best connection possible for gaming and gives you the best online gaming experience.

WTFast supports 1,000+ games. Check out their official games page to see if your favorite games are covered!

Currently, WTFast only supports Windows systems 7 or higher, and does not have an official Mac version available. However, Mac users can install Windows on their computer using Boot Camp to access WTFast.
Yes! It is compliant with all popular online games.
 

No. WTFast also does not alter your IP address or change any of your unique identifiers. This helps WTFast maintain a good relationship with game publishers.

Gaming with a regular VPN is limited, as game publishers have been known to disconnect users with encrypted/altered IP addresses to curb fraud and cheating. WTFast does not alter your IP address, which prevents disconnection from game publishers. It also reduces latency, lowers ping, and reduces packet loss for an overall enhanced gaming experience.

WTFast is currently not available on gaming consoles. However, WTFast may be beta testing a router for consoles soon! Learn more on the official website.
Image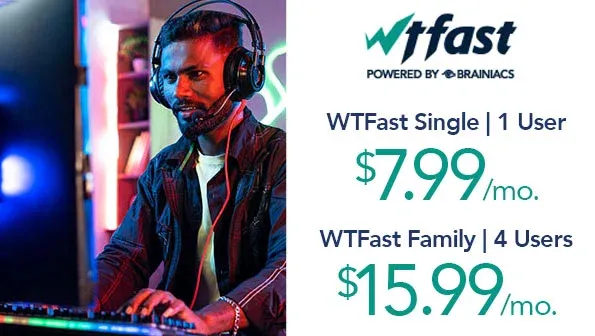 How To Get WTFast
Ready to rise up the leader board? Conquer latency, ping, and lag today with WTFast Single for only $7.99 per month. Add up to 4 computers with WTFast Family for $15.99 per month. 
Start Here
Call 800.457.5351 >> Add WTFast to your account >> Download WTFast >> Sign In with your myMaxxSouth credentials >> Start gaming
Image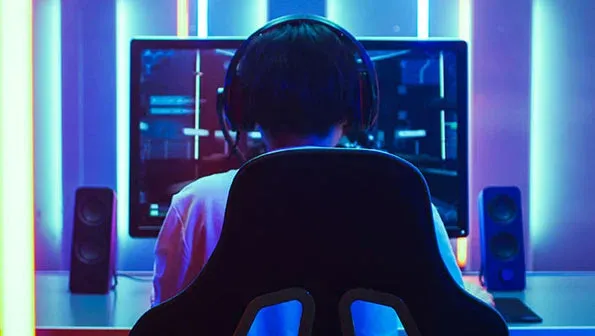 Wifi For Gaming
Enhance your gaming experience with SmartNet's Whole-Home WiFi coverage.
The cutting-edge mesh router technology optimizes your gaming PC's WiFi connection to reduce lag, while the app allows you to monitor your Internet speeds, manage the devices connected to your network, and more.
Get the best WiFi for gaming and elevate your online games to the next level- get SmartNet by eero today!
Image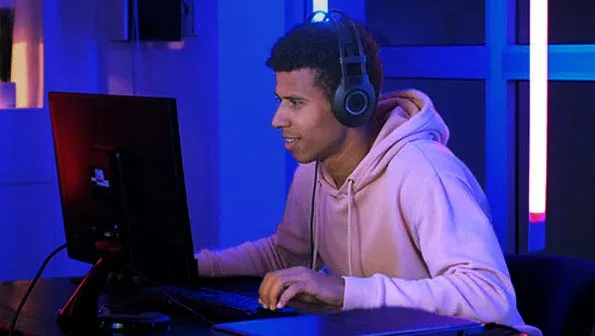 Internet For Gaming
Another step to enhanced gaming is selecting the best Internet speeds for your needs. Whether you are battling it out, or playing a chill game with friends, fast download and upload speeds power your online gaming.
At MaxxSouth, you can find the perfect gaming Internet speed for your needs. With our Supreme, Gig Plus, and Fiber Internet packages, you will experience lower latency and conquer high ping and lag.
BONUS: Unlock half-off double upload speed when you add WTFast. 
Ultimate
550 Mbps
550 Mbps Download
12 Mbps Upload
Includes
Supreme
1000 Mbps
1000 Mbps Download
20 Mbps Upload
Includes
Fiber 1000
Matching Speeds
1000 Mbps Download
1000 Mbps Upload
Includes
Unlimited Data
ONT Equipment
SmartNet
Lag is time delay between a player requesting an action and the character in-game performing it. Normally used when the time delay is longer than expected.

Latency, or Ping, is the time it takes data to travel from your computer to the game server you are connected on and then back to your computer.

Packet loss is when data (packets) traveling across a computer network fail to be delivered. It is typically caused by data transmission errors or network congestion.