Valentines Palooza Fundraiser
Image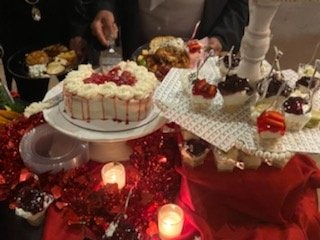 On February 12th, GRACE YP&E Scholars Foundation kicked off their 2nd Annual Valentine Palooza. The fundraiser was hosted at Booneville's Market 105, who's famous for their signature cheesecake shooters and delicious meat and cheese trays. To help kick start the evening was local band Royalty Major with lead singer Reginald Graham. They kept everyone dancing to songs from blues singer Johnny Taylor and many other great artists.  The headliner took the stage to close out the event with a little jazz followed by tunes by saxophonist Kenny G and a little pop rock & R&B. MaxxSouth Broadband along with a few other local businesses are proud to sponsor this organization. Funds raised from this event go to support the GRACE YP&E scholarship program which helps students with pre- college expenses. Keep an eye out for more events from GRACE YP&E.
To see photos from the event, please visit our Facebook page.
Questions? Comments?
Contact the Marketing Team.