Spring Bucket List
Image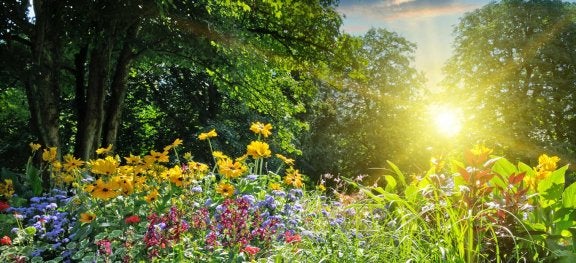 Springtime is a great season to create outdoor play areas for the kids. If you are looking for a list of fun spring activities for kids and adults, you will love this spring bucket list filled with all the best spring arts, crafts, and activities!
Take a Hike
The springtime is a great time of year to get outside and go for a hike. Get out into nature as often as possible to explore and get your exercise!
Make Mud Pies
This is a spring sensory activity, spring art activity, and a spring STEAM activity rolled and molded into one fun activity.
Plant Sunflowers
Planting and growing sunflowers is a wonderful first lesson in gardening for young children.
Dance in the Rain
Rainy day activities don't have to be inside! Send your children outside to play in the rain. Trust me they love muddy puddles!
Hunt four Leaf Clovers
If you can't find a four-leaf clover, then make a clover college together!  
Make Easter Ornaments
Here's a fun spring activity the whole family can enjoy. Make some Easter ornaments to decorate! Both children and adults enjoy this fun activity.
Decorate an Easter Tree
Our family loves decorating seasonal trees to put on our nature table, and Easter is no exception. An Easter Tree is an easy spring craft idea that makes a beautiful decoration and DIY centerpiece for your Easter table.
Decorate Eggs
Decorate eggs for Easter!
Start a Garden
Start a garden with your children for a hands-on learning experience not to be missed. Whether you start a fairy garden, a flower garden, an organic vegetable garden, There are lots of fun things that children can learn out in the garden!
Take Pictures of Flowers
Get outside and take pictures of wildflowers. Find a field and put your camera to work!
Build a Bird House or Bird Feeder
Making birdhouses, bird feeders, and bird nests are classic spring activities for kids and can be fun for the whole family to do together!
Collect and Paint Rocks
Collecting and painting rocks is a fun and easy spring activity for kids. Also, you get exercise during the process!
Questions? Comments?
Contact the Marketing Team.