Santa, Cookies, and Holiday Parades: Find Entertaining Holiday Events Throughout Mississippi.
Image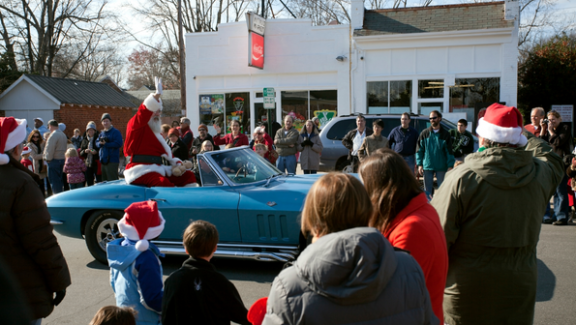 As winter approaches and temperatures drop lower, the excitement for the holidays is rising in families all over Mississippi. There are plenty of upcoming events available for those in the holiday spirit. Explore some of the fun parades and holiday-themed events happening this season in Mississippi. 
Christmas Parades (Tupelo, Ripley, Starkville)
With the holidays approaching, many cities and towns are hosting their annual Christmas parades! Tupelo residents prepare for the 74th Reed's Christmas Parade featuring Elvis Presley's Birthplace and more. Dance on over to the "Rockin' Around the Christmas Tree" themed event on December 2nd. Live in Starkville? Check out the "Christmas Movie Magic" themed parade on November 28th. Stay in Ripley? Dash on over for the superhero-themed City of Ripley's Christmas Parade on December 6th. 
Cookies with The Grinch (Starkville) 
Get pictures with the Grinch this holiday! Starkville's Twigs Nursey and Landscaping are hosting a Cookies with the Grinch event on December 3rd! For just $3 a ticket, you can create family memories that last a lifetime. With hot cocoa, cookies, and fun Grinch photos, you can make sure your hearts aren't "three sizes too small" this winter.
Holiday Trade Days (Ripley)
It's the season of giving, and Ripley wants to give you the opportunity to have fun, enjoy delicious foods, and support local businesses. Stroll through the marketplace and shop for antiques, crafts, pets, and more. Don't miss out! Be sure to visit the Holiday Trade Days on the 3rd and 4th of December.
Pictures and Cookies With Santa (Oxford)
Get into the holiday spirit with Pictures and Cookies with Santa on December 4th. It is the perfect free, family-friendly event for your children this season. Eat cookies, write letters to Santa, and receive a professional photo of your child with Santa from Legacy Photography. 
Holiday Art Market (Oxford)
Lastly, for those interested in supporting local artists and love homemade or home-baked goods, check out the Holiday Art Market. The community is coming together to create a place of joy and warmth this cold season. Visit the market on December 2nd or 3rd, and enjoy the creativity of your town residents.

For more information about seasonal festivities like these, follow us on Facebook and stay tuned to the MaxxSouth Broadband blog. Find out more about our local community, regional events, and everything that's happening here and abroad. Feel free to contact us directly Finally, if you ever have any further questions, comments, or concerns... reach out to us today... we're always here for you.
Questions? Comments?
Contact the Marketing Team.