New Anticipated Shows Coming in 2021
Image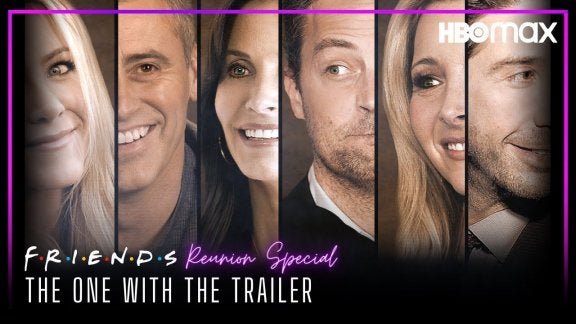 This calendar year is packed with some of the biggest names in film, but this time they will be tackling their roles on television instead! "Dexter" will see the renewal of everyone's favorite serial killer in a Showtime limited series this year, and "Friends" will have a special reunion event! Here is a look on a few shows coming this year:
Clarice CBS©
This forthcoming CBS drama unpacks the personal story of FBI Agent Clarice Starling, who returns to the field in 1993, six months following the events of "The Silence of the Lambs." Based on the novel by Thomas Harris, the show will explore how Starling's traumatic childhood experiences have empowered her to find her voice working in a male-dominated world. The titular character, played by Jodie Foster in the 1991 "The Silence of the Lambs" film and by Julianne Moore in the 2001 "Hannibal" adaptation, will be portrayed here by Rebecca Breeds.
Dexter SHOWTIME ©
Michael C. Hall will reprise his titular role in a limited series based on the serial killer drama "Dexter." Clyde Phillips will also be returning as the showrunner, while Clancy Brown is stepping into the shoes of the big bad of this story. While not much is known about the plot of the new 10 episodes to come, last audiences left Dexter, he had faked his death and was working as a lumberjack, while his son was left to be raised by another murderer (played by Yvonne Strahovski). It looks like Dexter may not have been able to leave his inner darkness behind. However, if he will be tussling with Brown's Kurt Caldwell, a man described as the unofficial mayor of the small town of Iron Lake who has realized the American dream and is a true man of the people, unless you cross him or hurt anyone he cares.
Friends' Reunion Special HBOMax ©
Currently scheduled to stream in March, this reunion episode with cast members from the 1990s sitcom will not feature the cast in their old roles. Instead, Jennifer Aniston, Courteney Cox, Lisa Kudrow, Matt LeBlanc, Matthew Perry and David Schwimmer will take part in a panel discussion, looking back on the series almost two decades after it went off the air.
'Genius: Aretha' National Geographic ©
The third installment of "Genius" anthology series stars Cynthia Erivo as Aretha Franklin. Suzan-Lori Parks serves as showrunner and Anthony Hemingway directs and executive produces the eight-episode limited series, which was originally slated for a May 2020 release but is expected to drop in 2021.
Questions? Comments?
Contact the Marketing Team.