Most Romantic and Highly Recommended Restaurants in Mississippi
Image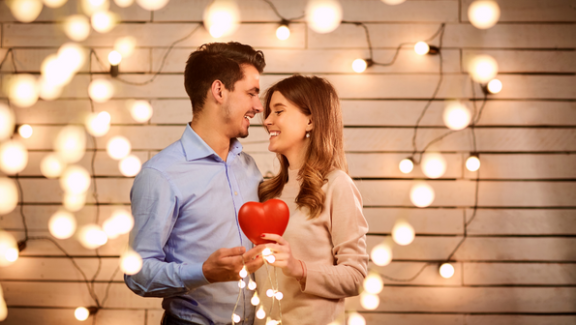 When the season of giving has come to a close, many of us are looking toward another red-letter date (pardon the pun) unfolding on February 14th aka Valentine's Day. According to historians, this day of romance has been celebrated for centuries with some pretty dark roots and dreary backstories in contrast to its loving nature. But let's not get bogged down with bummers, instead, we'll take a look at some of the most romantic, highly rated, and recommended restaurants in the great state of Mississippi.
The Chimneys Restaurant
With breathtaking oceanic views, The Chimneys Restaurant scenery includes lush greenery and majestic oak trees on the Southern Gulf of Mississippi. Serving many coastal favorite cuisines, their menu is soaked with fresh seafood selections from their appetizers to soups, main courses, and other entrees, desserts are offered daily as specially prepared daily from the chef. 
Mary Mahoney's Old French House
Nothing says romance like France and whispers a charming atmosphere than what diners will discover at Mary Mahoney's Old French House in historic and beautiful Biloxi, Mississippi. For three generations, this rustic yet modern restaurant has been a delight to customers with an amazing backstory that dates back to its original construction in 1737 as a residence. Inside this eatery, today's current menu includes amazing appetizers, fresh succulent seafood selections, mouth-watering steaks, and so much more.
MM Shapley's Restaurant
For those who also enjoy beef when it's what's for dinner, MM Shapley's Restaurant in Ridgeland doesn't disappoint with an excellent selection of prime cuts of meat plated up regularly at this beloved eatery. Similar to our previously mentioned location, diners are also privy to a bounty of fresh seafood also included in their salads, and appetizers, also available on their extensive lunch and dinner menus. 
Mignon's Steaks & Seafood
There seems to be an ongoing theme here with the letter M in these Mississippi restaurants along with similar menu selections like those available at Mignon's Steaks & Seafood. Also located in Biloxi, it's unclear whether or not this restaurant was named after one of steak lovers' most beloved selections of beef or someone (or something) else. Still, the title doesn't seem to matter even though the term mignon translates to a French word for cute, sweet, and even tiny in some cases, diners will find other, larger USDA choice cuts of steak and other selections on their vast menu. 
Ruth's Chris Steak House
Here we'll applaud the founder of this restaurant known as the First Lady of Steak who risked it all to open a namesake eatery and realize her dream. In the sixties when business opportunities were bleak for women since Ruth Fertel couldn't apply without a married male's signature and consent, she still mortgaged her home for the funds to open her namesake restaurant. The gamble paid off as Ruth's Chris Steak House became a smashing success with dozens of locations all over the United States and Canada along with multiple hotspots found in this part of Southern Mississippi.
Table 100
Further north located on the outskirts of Jackson, Mississippi, Table 100 is touted as a casual restaurant with a European Bistro vibe that also serves delicious American cuisine in Flowood, MS. Along with many fine dining options, there's also a piano bar that delivers cocktails in this romantic atmosphere. Their menu includes plenty of good ole fashioned Southern favorite side dishes like black-eyed peas, collard greens, grits, and so much more. Entrees include a number of certified Angus Beef choices, a poultry presentation of perfectly prepared free-range chicken breast along with a delectable coffee-rubbed duck, and many more selections.
For more entertaining articles like this one about great local places to enjoy in Mississippi, keep watching our blog. Don't forget to follow us on Facebook along with other popular social media platforms like Twitter and YouTube. Also, feel free to contact us at any of our many locations since we're always looking forward to hearing from you. And finally, from everyone here at Maxxcom South, here's wishing you and yours a very Happy Valentine's Day in 2023 and beyond. 
Questions? Comments?
Contact the Marketing Team.