Holiday Activities Around Mississippi
Image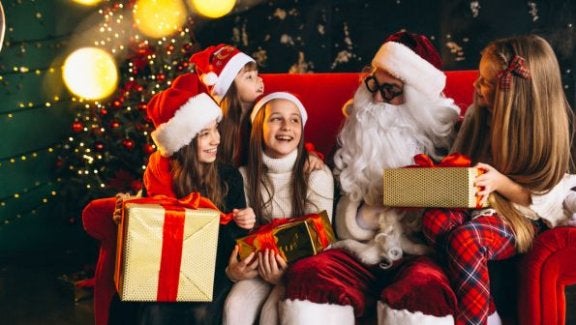 Winter is a magical season, and Mississippi offers a wide range of holiday events to make your winter even more special. From festive markets to enchanting parades and dazzling light displays, there's something for everyone to enjoy during this season. Here's a rundown of some of the fantastic holiday events happening in Mississippi.
Nov 18, 2023 – Jan 7, 2024
Kick off your holiday season with a visit to Oxford's Holly Jolly event. This charming holiday celebration features a tree lighting ceremony, live music, visits with Santa, and an array of holiday-themed activities. It's a perfect way to get into the holiday spirit and enjoy the festive atmosphere.
November 15-16, 2023
If you're looking for unique holiday gifts and handcrafted treasures, don't miss the Starkville Holiday Bazaar. This two-day event is a shopper's paradise, with a wide selection of artisanal goods, crafts, and homemade goodies. It's an excellent opportunity to find one-of-a-kind presents for your loved ones.
November 19, 2023 – Jan 7, 2024
Embark on a magical journey to the North Pole right in Jackson, Mississippi. This immersive experience is perfect for the whole family, featuring holiday lights, Santa Claus, and enchanting displays. It's a wonderful way to create lasting memories during the holiday season.
Christmas Parades in Mississippi
New Albany Christmas Parade | November 27, 2023
The New Albany Christmas Parade is a beloved holiday tradition. Be sure to line the streets and witness the festive floats, marching bands, and Santa's grand entrance to usher in the Christmas season.
Booneville Christmas Parade | December 4, 2023
For a small-town Christmas experience, head to the Booneville Christmas Parade. This delightful event is filled with cheer and local charm, making it a perfect way to celebrate the holiday season with the community.
Starkville Christmas Parade | November 27, 2023
The Starkville Christmas Parade is another festive option to enjoy in the heart of Mississippi. With dazzling displays and the joyous atmosphere, it's a great way to share the holiday spirit with friends and family.
Oxford Christmas Parade | December 2, 2023
Oxford's Christmas Parade is a special event, featuring a variety of themed floats, marching bands, and a visit from Santa Claus himself. It's a wonderful way to celebrate the holiday season in this vibrant college town.
November 18, 2023
Experience the enchantment of Christmas at The Santa Experience in Ripley. This event promises a magical encounter with Santa Claus, making it a memorable experience for children and families. Don't forget to bring your wish list!
November 17 - December 31, 2023
If you're a fan of holiday light displays, the Magic of Lights in Brandon is a must-see. This drive-through light show features stunning illuminated scenes and synchronized music to get you in the holiday spirit.
Stay Updated on Local Events with MaxxSouth
As the holiday season approaches, make sure to mark your calendar for these fantastic events happening around Mississippi. Whether you're looking for shopping opportunities, festive parades, or enchanting light displays, there's something for everyone to enjoy. Don't miss out on these magical moments and create lasting memories with your loved ones.
For the latest updates on holiday events and all the happenings around Mississippi, make sure to stay connected with MaxxSouth. Their network and services will help you stay informed about upcoming events, so you don't miss out on the holiday fun. MaxxSouth is your go-to partner for all things Mississippi.
Questions? Comments?
Contact the Marketing Team.