Fall Festivals Near You: Mississippi Edition
Image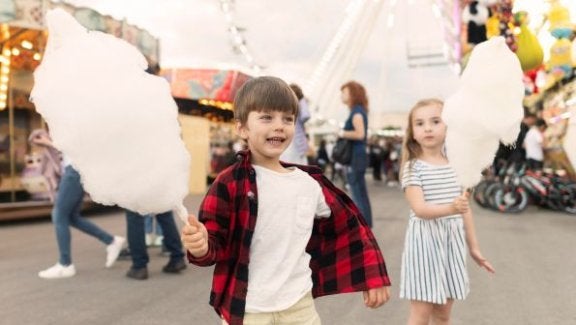 The warmth of summer is coming to an end. However, just because the temperature is cooling down, that doesn't mean the festivities aren't heating up.
Fall is on its way and so are many festivals! Below is a list of fun, and family-friendly, festivals to enjoy in many parts of Mississippi this fall!
Interested in supporting a good cause while having fun with family? Experience live music, great food and drinks, and surprise guests at this three-day-long Tupelo festival. Admission is free, so you won't want to miss out!
The host of the event, the Change Tupelo Foundation, works to make sustainable communities by promoting the benefits of skateboarding and the arts to Northeast Mississippi. You can learn more about what they do on their official website.
The Tallahatche Riverfest is filled with art, music, and delicious foods. It is the perfect festival for all ages with a kid's zone, movies, and tons of food trucks for everyone to choose from.
You can see New Albany's official Riverfest 2023 schedule, as well as other events taking place later in the year here.
This festival is the perfect place for blues enthusiasts. The Oxford Blues Fests hosts well-known blues artists as well as emerging artists, so fans can come together and enjoy an immersive live experience.
Don't think music is the only thing you can enjoy at this festival! There will also be a "Food Truck Alley" with a variety of delicious meals to choose from.
Do you think you know your way around the kitchen? At the Wing Gang Doodle Festival, you can get the chance to win a $1000 prize for cooking the best grilled, smoked, or fried chicken wings in the area. You can apply to compete here.
Even if you don't plan on bringing your own wings, we recommend attending this festival. There will be local artists showing their work, a tractor show, and many more activities for any age to enjoy.
Fall into the Tupelo Fall Fest this October! Downtown Tupelo will be hosting a weekend event featuring a Chili Fest, Family Fun Day, and a free concert to close out the event.
You won't want to miss out on this family-friendly event. With free games and activities like inflatables, and delicious food trucks, you will truly make great memories at this festival.
6. 10/21 – MSU Bulldog Bash – Starkville
Experience a day filled with fun and a night filled with music. As the season starts to cool, Starkville hosts this event to heat up the community with nationally recognized and local bands.
In the first half of the event, the streets will be lined with merchandise and delicious food, and the second half will be a musical masterpiece. Don't miss out on the Bulldog Bash's amazing atmosphere. Be sure to attend the largest free outdoor concert in Mississippi.
The Kosciusko Fall Festival / Arts and Crafts Show is coming this October. This fun festival will feature local artisans, arts and crafts, and so much more.
Join this lively community this fall and enjoy the Kosciusko Fall Festival.
Stay Entertained with MaxxSouth
For more information about fun festivities like these, be sure to follow us on Facebook and stay tuned to the MaxxSouth Broadband blog. We have tons of entertaining, tech-related, and community topics covered for you to enjoy!
Questions? Comments?
Contact the Marketing Team.