Controlling SmartNet for Today's High Tech Devices
Image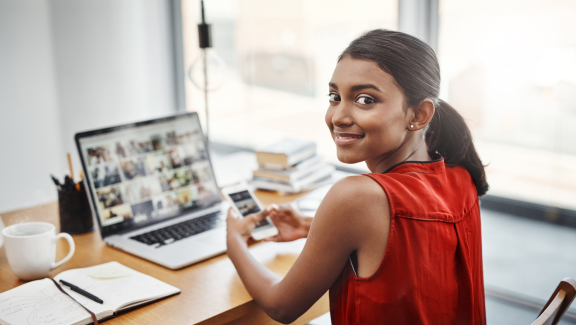 Powered by eero, SmartNet is the key to keeping control of devices and ensuring you have the best possible internet connection in order to work smarter and play harder all day and night from any corner of your home or office.
What Does SmartNet Do?
In this case, it might be faster and easier to ask what SmartNet doesn't do (which isn't a lot) when it comes to utilizing this powerful platform. Using TrueMesh technology, SmartNet replaces traditional routers to boost speed, increase performance, and ultimately deliver faster streaming services and greatly reducing or eliminating buffering times. Automatically connecting to multiple access points, users will also find this technology extremely helpful when it comes to:
ACCESS: In addition to access via smartphones, users are able to connect with SmartNet on almost any handheld electronic device from notebooks to laptops and desktops just to name a few. 
SUPPORT: Get unlimited 24/7 access to the highly qualified Buckeye Brainiacs squad to assist you day or night as part of the package.  Options include remote access, in-store interactions, online workshops, and more.
PASSWORD MANAGEMENT: Part of the SmartNet package includes Password1 as a safe and secure location to store these many odd and complicated passcodes.
SECURITY: SmartNet uses only the best-in-class, top-of-the-line encryption measures and security protocols to keep you, your devices, personal information, and data safe from online predators. 
POWER: Since it's designed to monitor dozens or even hundreds of devices and connections simultaneously so SmartNet will easily tackle multiple users whether they're working, gaming, streaming, or just surfing the web. 
PARENTAL CONTROL: Along with restricting potentially underage access to questionable content available online, parents are able to control other connections to today's sketchy images and dialogue.
In addition to blocking certain channels and/or online platforms, SmartNet also allows the person in control the ability to quickly and easily add or delete users for visiting friends and family members. Monitoring devices, while they're performing, offers insight into data usage, which devices are connected, and why in real-time. In other words, a minor adjustment could deliver even more performance and speed. 
When it comes to speed... those who feel the need... the need for speed... will appreciate the option to test regularly for how quickly everything is moving along on the highways and byways online. However, MaxxSouth Broadband users are able to check the speed of their connection along with current data usage at any time directly from our support page.  
For more information about SmartNet, reach out to one of the knowledgeable members of our Brainiacs staff today. Whether you'd like to call us directly at (800) 457-5351, shoot us an email, live chat online via our website, or visit one of our many locations, we're here for you. We're looking forward to you hearing from you right away.
Questions? Comments?
Contact the Marketing Team.