Image

Bullying 
71.2% of tweens and 83.3% of teens experienced bullying as a bully, victim, or witness. 
Image

Drugs/Alcohol
66.0% of tweens and 84.8% of teens engaged in conversation surrounding drugs/alcohol.
Image

Predators
9.4% of tweens and 14.2% of teens encountered predatory behaviors from someone online.
Image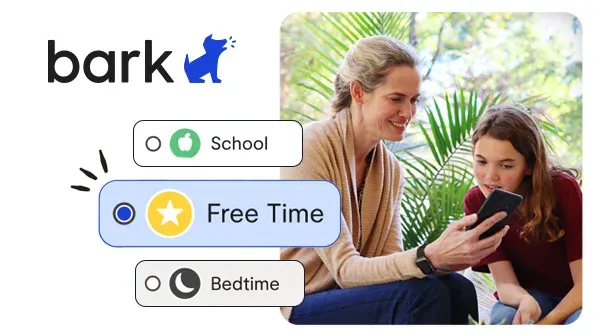 Bark Jr Parental Control Features
Using advanced machine learning to recognize potential problems, Bark parental controls help ensure your children are kept safe online. Bark offers many versions of parental controls - Bark Jr includes:
Manage screen time on unlimited devices
Block websites and apps
Get location alerts and request check-in
Additional features available with Bark Premium. (See the special upgrade offer below.)
Note: iOS users are recommended to use Bark Premium only. The features for Bark Jr are already available natively on iOS devices.
Manage Screen Time
Create custom daily screen time schedules for your child's device.
Block Websites
Block access to specific websites or even whole categories.
Track Location
Be aware of your child's location with a real-time map, alerts, and check-ins.
Image

To get started, you will need to sign up and wait to receive a Welcome email from Bark with enrolling instructions.
From there you will receive resources about the app and how to set up your controls based on your device type and PC availability.  
Bark Premium

You'll need a computer to set up Bark Premium if your child has an iPhone, iPad, or iPod (you can see step-by-step instructions for how to do that here). For Androids, you won't need a computer at all.

Bark Jr

You won't need a computer to set up Bark Jr on iOS or Android devices — all that's required is to have our companion apps for iOS or Android downloaded to your child's phone.

Absolutely. MaxxSouth Broadband is bringing safer content to you while ensuring your data is kept secure.

Our partner Bark prioritized security. Their website uses SSL encryption and all analyzed data is stored within an encrypted database. You can rest easy knowing your children's data is secure.

Bark monitors a variety of platforms including social media (Instagram, Snapchat, etc.), messaging apps (Discord, Email, etc.), browsing history, and much more. 

*Platform monitoring availability varies between Android and IOS*
Image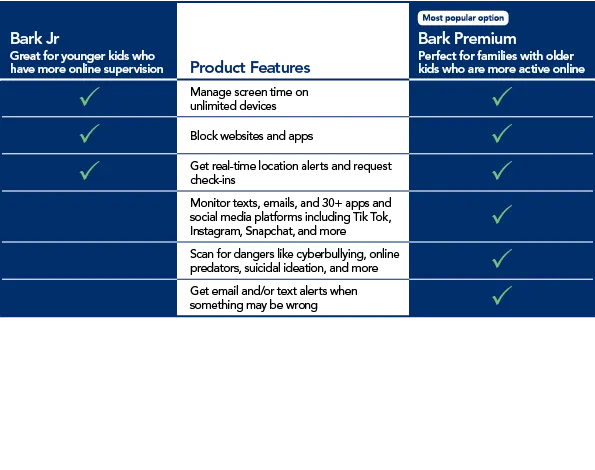 Upgrade To Bark Premium
Internet customers can access the great features of Bark Jr at no cost.
It you are looking for even more security, you can upgrade to Bark Premium for a special rate of $10/mo for 1 year. Offer Details
Bark Premium Features:
All Bark Jr features listed above
Monitor texts, emails, YouTube, and 30+ apps and platforms
Get alerts for issues like cyberbullying, predators, suicidal ideation, and more.
Call 800.457.5351 to upgrade to Bark Premium!
Image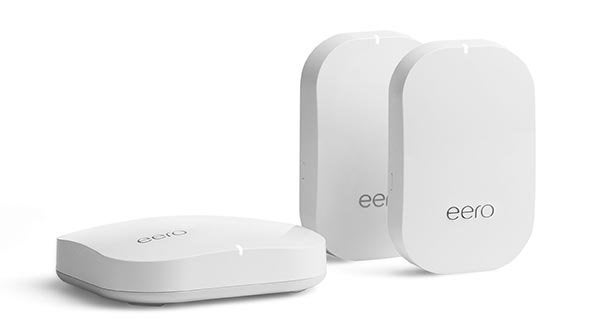 Other Internet Control Options
SmartNet
The SmartNet app allows you to easily control the WiFi devices in your home. With SmartNet, our advanced Whole-Home WiFi solution, you can set schedules, and manually pause and resume your kids' devices.  
Time for homework? You can pause their phone and leave the laptop online to ensure they stay focused. Manage the devices connected to your Home Internet easily with SmartNet's Internet control features.