MaxxSouth Broadband is excited to provide a new and improved Email system to our Internet customers. With enhanced features, mobile app, and improved Spam filtering, our new Email system brings you the best Email technology.
NOW AVAILABLE! 
Please be sure to have any files like photos, word documents, etc. downloaded to your PC before Saturday, May 1st to ensure you do not lose any files. We will take care of transitioning your emails and email folders.
SPAM Filter
The new Email platform includes enhanced SPAM filters meaning you will see less SPAM in your inbox. The custom SPAM filters you setup in the prior platform will be automatically transferred to the new platform. Another new feature of the new platform is the system will also automatically delete SPAM Emails after 7 days which means less work for you!
Existing Files
Any files you currently have stored in your File Section will not be moved to the new platform.
You should download and important files uploaded to the File Section of the current webmail to your PC.
Downloading files is the only way to ensure you have a personal copy saved to your own PC.
The new Email platform offers 5 GB of Email storage and 5 GB of cloud storage for your files.
Current Contacts and Folders
Your existing messages, contacts, and folders will be automatically transferred to the new Email platform.
Email Program Settings
If you currently view your Email using Apple, Outlook, Yahoo, or other third party apps, you will not experience any changes. The transition to the new Email platform will not change the way you receive your MaxxSouth Email today.
Why is the Update Needed?
As technology changes so does the way we use and access our Email. The new Email platform will include a mobile app for your phone or tablet.
Additionally, the new Email platform includes enhanced Malware and SPAM protection ensuring your Emails are safe and secure.
Will my Email address stay the same?
Yes, your Email address will stay the same in the new system.
What's new?
Some of the enhanced features include:
Mobile App for Android & iOS
Increased Spam Blocking
Zero Hour Threat Protection
Malware Protection
Safe Sender List
Real-time Global Protection
Calendar Scheduling
Calendar Sharing
Folder Sharing
10 GB Storage (5 GB Mail / 5 GB Drive)
How do I access Email?
You can continue to access your MaxxSouth Email as you have in the past or you can go to myMaxxSouth. For on the go access, download the mobile app for Android or iOS via the app store.
User Interface and Features:
Image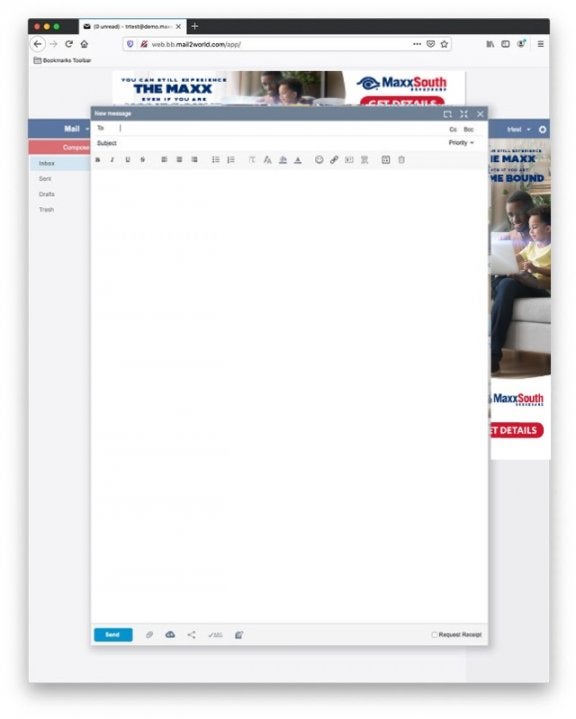 Image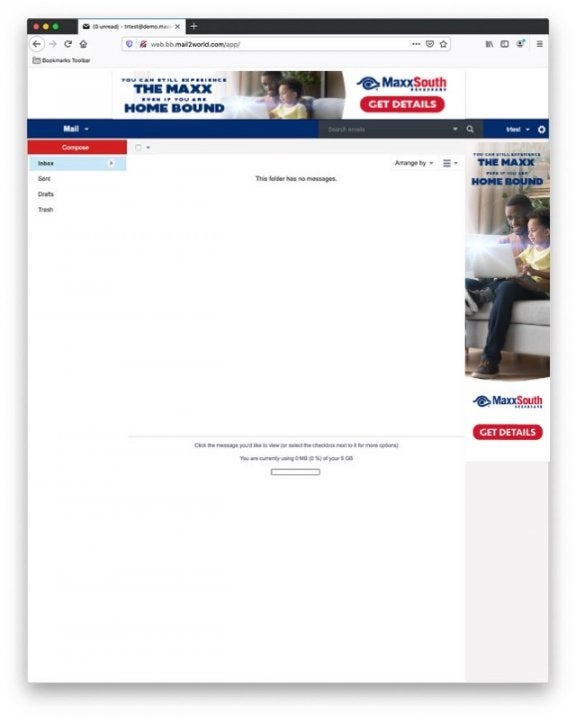 Image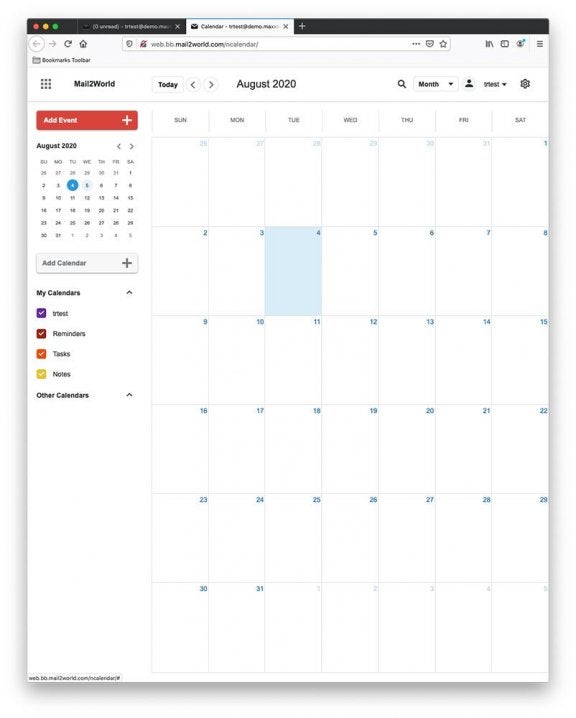 Image